05/05/2021
Relying on PMO is useless, hand over the battle to Corona to Gadkari: Swamy
New Delhi: Coronavirus is spreading rapidly in India. The situation has gone out of control of the state governments and the Modi government is being criticized all around for ways to deal with the coronavirus. But now the party's MPs have started accusing the Central Government. Amidst the growing cases of Corona and outcry over oxygen to beds, BJP leader and Rajya Sabha MP Subramanian Swamy has told PM Modi that Nitin Gadkari should be entrusted with the task of dealing with it, trusting the PMO is useless. Subramanian Swamy has said that the third wave of corona may come in India in which children will be more at risk. In such a situation, strict steps will have to be taken.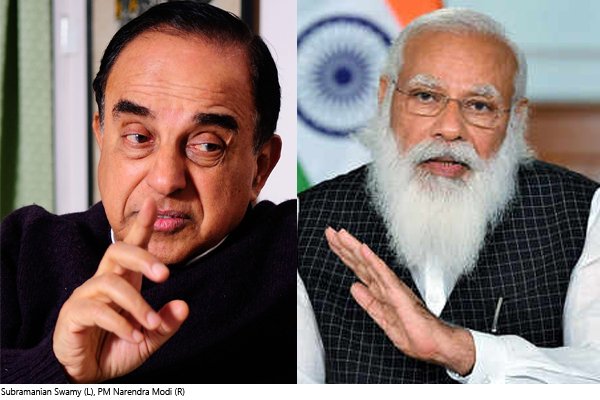 Subramanian Swamy tweeted that Prime Minister Modi should hand over the task of fighting the entire battle to Corona to Nitin Gadkari. Relying on the PMO will not do. The government is being criticized all around for ways to deal with the situation after the rising corona case.
Significantly, even before this, Subramanian Swamy had surrounded the Modi government due to the huge shortage of oxygen. He had tweeted on Monday that the government should stop saying how much oxygen is available with us. Rather, it should be said that how many have we supplied and in which hospitals it has been sent. In October last year, the Standing Committee for Health warned that there was a huge shortage of oxygen cylinders and supplies. The government did not care for him.