10/11/2021
Rhea Chakraborty's bank accounts will be defreezed, gadgets to be handed over; NDPS Court approved
A special court of NDPS has now ordered freezing of bank accounts of actress Rhea Chakraborty. Rhea's bank accounts were frozen by the Narcotics Control Bureau last year after a drug case was registered in connection with the death of actor Sushant Singh Rajput. Sushant Singh Rajput was found dead at his Bandra home on June 14, 2020.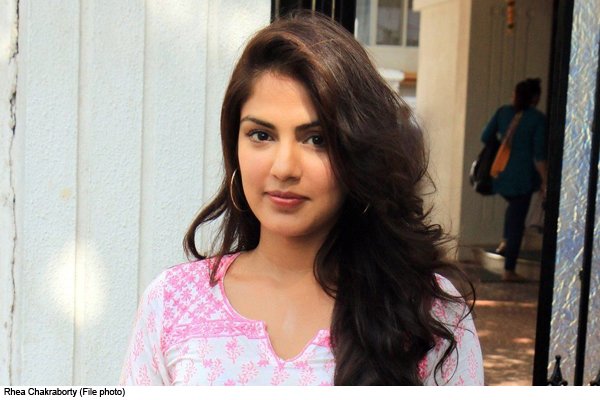 In her petition, Rhea Chakraborty had said that 'NCB froze bank accounts and FDs by notice without any reason, and this is causing grave injustice and prejudice to them'. She further said that she needs access to her bank accounts to pay salaries to her employees and meet various tax liabilities including GST payments etc.
She then mentioned that since she supports her lifestyle, she needs money in bank accounts. He said that his brother Shoik is also dependent on him. She further said that her bank accounts have been frozen for 10 months, and hence, they should be defrosted. The counsel representing NCB opposed the application saying that the financial investigation in the matter is yet to be completed. He claimed that if the accounts were defrosted, it would hamper the investigation.
Further, it was argued that if the bank accounts are defrosted, the drug mafia and drug related businesses are likely to incur the said amount. Therefore, he insisted on dismissing the application.
Special Judge DB Mane then said, 'In such circumstances, Chakraborty is entitled to close the bank accounts and FDs, subject to the conditions and undertakings supported by an affidavit, stating that during the hearing of the case and further investigation of the case. At the conclusion of the hearing, she will make up the balance. The amount, as shown in the concerned account on 16/09/2020, is available for passing necessary orders, if required.'
Again, in another petition, Rhea had also asked that her gadgets including a laptop and a phone be returned to her. NCB's counsel said that the articles have been sent to the laboratory and now they are back. The investigating officer has reportedly already informed Rhea to take her property.
The court further ordered that after due verification and identification, and executing an indemnity bond of Rs 1,00,000, the Gadget actress be returned to 'Supertname'. Meanwhile, in the case of Sushant's death, three different agencies are currently probing the matter.