03/12/2020
RIP Dharampal Gulati: MDH Spices owner Dharampal Gulati died at the age of 98
New Delhi: King of spices and owner of MDH spices Maheshwari Dharampal Gulati has passed away. He was 98 years old. It is being told that he died due to heart failure. Recently, Dharampal Gulati had become corona infected. But he had defeated the corona and became corona negative. But now his death due to heart attack is reported.
Maheshwari Dharmapala Gulati was born in Pakistan in 1923. The economic status of his family was not good. Dharampal was weak in studies and failed in fifth grade. After this, he quit school. Dharampal's father started sending him to the shop to teach work.
Till age of 15, he could not make mind for work profession and changed a lot of work. That time Sialkot was famous for red chillies and father father opened a small shop there of spices and red chilli. Gradually this shop started running well. After independence of the country in 1947, Sialkot was become part of Pakistan. So Dharampal and his family left Pakistan and moved to Delhi.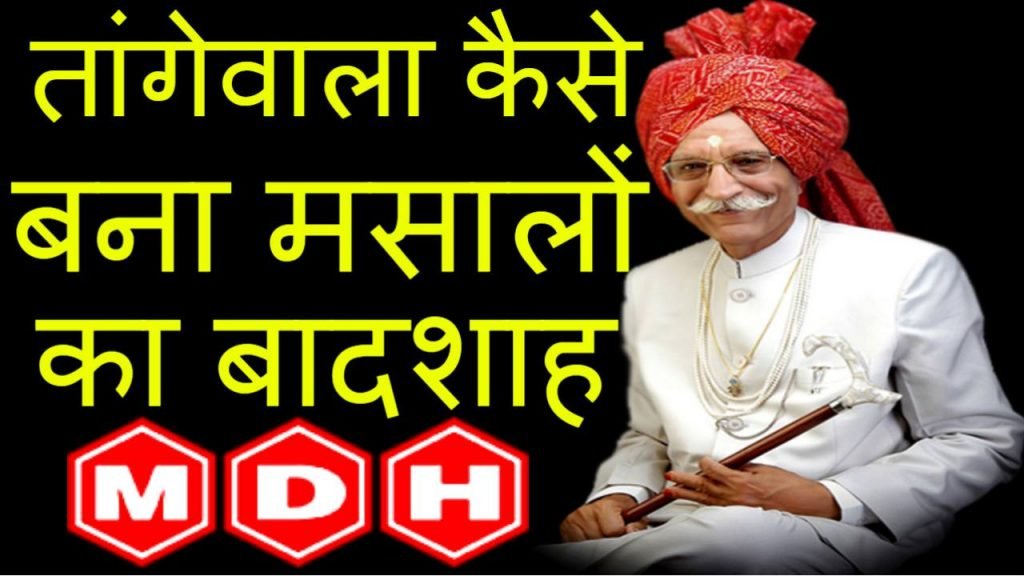 When he left Pakistan and came to Delhi, he had only 1500 rupees. He bought a horse carriage for 650 rupees and then started living with it, then he felt that nothing could be done with this much money.
Since he had a good knowledge of spices and started grinding and selling spices and his business grew up day by day due to pure spices he become popular for pure spices. His hard work and dedication he grew up business and opened a spice factory in Delhi in 1996.
Gradually he achieved a lot of success and then he never looked back. Today MDH has become a big company all over the world. Today, their spices are supplied in more than 100 countries. Let me tell you that Dharampal was also a social worker.
The spice business gradually expanded from this shop to such an extent that today they have 18 spice factories in India and Dubai. MDH spices prepared in these factories reach worldwide. MDH has 62 products. The company claims to occupy 80 percent of the market in northern India. Dharampal Gulati used to add his own products. Often you have seen him tell about his spices on TV. He was considered the oldest ad star in the world. He act to own company ads.
Dharam Pal Gulati had studied up to class V. He did not go to school for further studies. He may not have taken much book education, but big businessmen considered him to be the iron. According to Euromonitor, Dharampal Gulati was the highest-grossing CEO of the FMCG sector. Sources said that in 2018, Rs 25 crore in-hand salary was received. Gulati used to donate about 90 percent of his salary. He was also running 20 schools and 1 hospital.