13/04/2021
Sanju Samson becomes first player to smash century in first match as IPL captain
In his captaincy debut with Rajasthan, Sanju Samson played brilliantly against Punjab at the Wankhede Stadium on Monday, but suffered defeat in a thrilling match.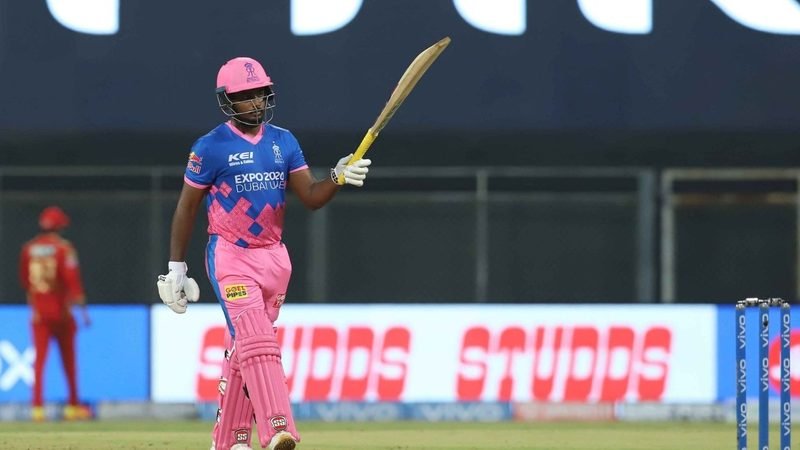 Sanju Samson became the third batsman from Rajasthan to score two centuries in the Indian T20 League. Ajinkya Rahane and Shane Watson also had two centuries each. A total of five batsmen have scored centuries for the team so far.
This was the third Indian T20 League career century for Sanju Samson. He scored a run for Delhi in 2019.
Sanju Samson scores three centuries in this list, named Bangalore's talisman AB de Villiers. Interestingly, Chris Gayle has scored the most centuries (6) in the history of the tournament.
Bangalore captain Virat Kohli is in second place, having scored five centuries in the league.
Samson scored 119 runs in just 63 balls, the third highest individual score by any wicket-keeper batsman in the history of the Indian T20 League. Only Punjab captain KL Rahul (132) and Delhi captain Rishabh Pant (128) are the two wicketkeeper batsmen to register individual scores in the high-profile league.
Samson once chased Ben Stokes off the third ball and saw his side come to 70/3 in the eighth over. He then shared a 53-run partnership with Shivam Dubey and, playing 52 runs, Ryan Parag led his team beyond the target of 222.
He extended his half-century with a four off 33 balls, which meant that he scored 66 runs in the next 30 balls.
"I think the second half of the innings was the best innings I've played, which took my time and respected the bowlers," Samson said. He said, 'I took the single and got into rhythm to play my shots. I enjoy my shots but after playing those shots I currently return.
"It happens automatically, when I focus my skills and watch the ball and react. Sometimes I also lose my wicket, so I play the same way. It is about trusting my processes to be honest. " she added.
However, Sanju Samson's ton went in vain as Punjab beat Rajasthan by 4 runs as they were bowled out deep on the final ball of the innings as they hit the match-winning six.
Nevertheless, he had the highest score by an individual batsman for Rajasthan and the highest by a batsman on his debut as captain.