05/10/2020
Schools will not open in these states from October 15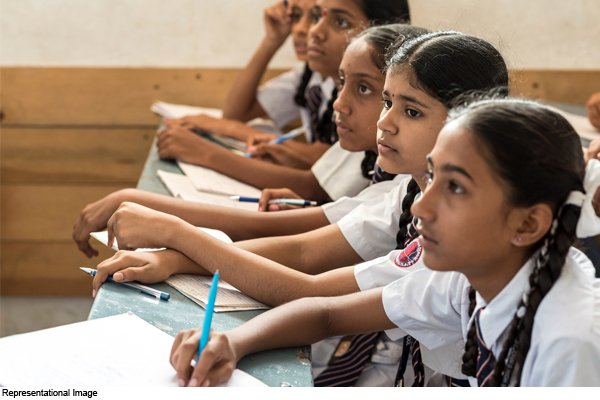 New Delhi: In Unlock 5.0, the central government has given permission to open all schools from October 15. However, the Center has left its decision on the state governments. But, given the horrific situation in Corona, many states are reluctant to open schools. Parents also do not want to send children to school at present, given the outbreak of Corona. The school administration also wants fewer children to attend school so that it can handle those children. The Union Ministry of Health and Family Welfare has released the Standard Operating Procedure (SOP) and guidelines for schools.
As the government is giving priority to studies through online mode, many states are also avoiding taking risks due to this. However, schools in states like Punjab, Haryana, Uttar Pradesh, Bihar, Uttarakhand will open from October. But when the schools should be opened, the state governments will decide the date with the school administration.
Explain that the Kejriwal government has decided that all schools in Delhi will remain closed till 31 October. Apart from this, Maharashtra, Chhattisgarh, Assam, Tamil Nadu, Odisha, Andhra Pradesh have also decided to close schools. In many of these states, the statistics of corona infection is still worrying, so by opening schools, he does not want to get into any unnecessary problems. Many states have also taken opinions of parents and schools, all of which agreed to keep the schools closed.
At the same time, the West Bengal government has made it clear that it will not take any decision on opening the school before November 14. Chief Minister Mamata Banerjee said that it would consider opening the school after Kali Puja on November 14. Schools have been closed since March 16 in the state. Also, whether or not the schools will open in Delhi in November will also depend on Kovid's position.
For the first time, the Center had given permission to open schools from class 9 to 12 from September 21 under Unlock-4. After this, all kinds of schools were allowed to open in Reopening's guidelines from October 15. From 21 September, classes started in a few states like Punjab, Haryana, Jammu and Kashmir, Meghalaya. While many states are preparing to open schools from October 15. These include states like Bihar, Uttarakhand, Madhya Pradesh.
The Ministry of Education has issued guidelines for opening of schools and higher education institutions. States will make their own guidelines based on this. The state governments may decide after taking into account these conditions after negotiating with the school / coaching management: –
Online distance learning will be prioritized and promoted.
If students want to attend online class then they should be allowed to do it.
Students can come to school / coaching only after written permission of parents. No pressure should be put on them.
States will create their own SOP based on the SOP of the Department of Education for Health and Safety.
Whatever schools will open, they must follow the SOP of the education departments of the state.
The Higher Education Department will decide on when the colleges and institutes of higher education will open. For this, the Ministry of Home Affairs will also be talked. The guidelines of Ministry of Education are as follows: –
At present, only the institutes will open for Research Scholars (Ph.D) and PG students who have to work in lab. In this too, in the institutes getting assistance from the center, its head will decide whether lab work is needed or not. State universities or private universities can open according to their local guidelines.
Also read in Hindi: इन राज्यों में 15 अक्टूबर से नहीं खुलेंगे स्कूल, राज्य सरकारों ने लिया फैसला