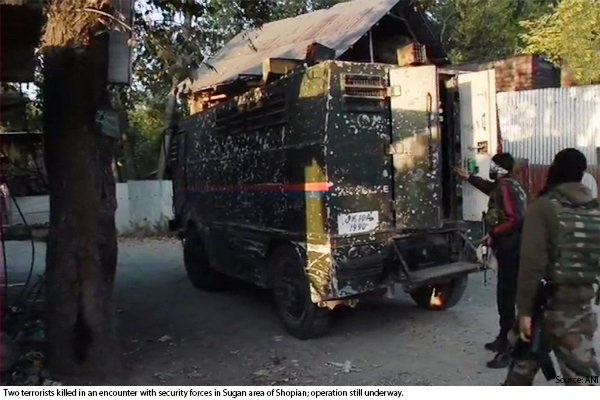 New Delhi: Two militants have been killed in an encounter by security forces in Sugan Janapora area of ​​Shopian district of Jammu and Kashmir. The operation is still in progress. During the search operation by the security forces, the militants started firing, after which the encounter started.
According to news agency ANI, two militants were killed in an encounter with security forces in Sugan area of ​​Shopian. The operation is still going on.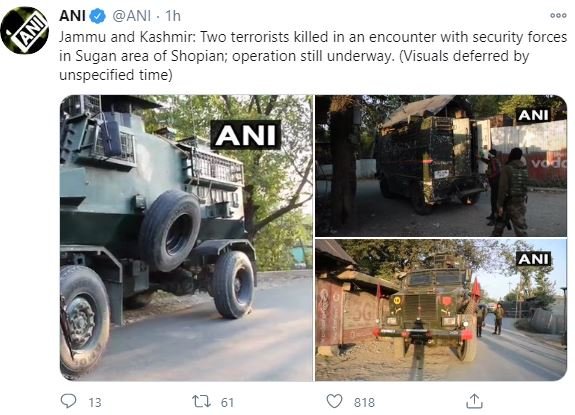 For some time, the security forces have been continuously wiping out the terrorists in Kashmir. Due to this, the movement of terrorists has increased. Army personnel have piled several big terrorists in the valley. Terrorist organizations are in awe due to the killing of top commanders. Even in Shopian, the stronghold of terrorists, their number has been reduced considerably.
Also read in Hindi: शोपियां में सुरक्षाबलों ने 2 आतंकियों को किया ढेर, मुठभेड़ जारी