MUMBAI: Celebrations to mark the primary anniversary of the tri-party Maha Vikas Aghadi government in Maharashtra hit a note of controversy with NCP president Sharad Pawar, who is additionally the architect of the coalition, making critical observations on the leadership of Congress leader Rahul Gandhi.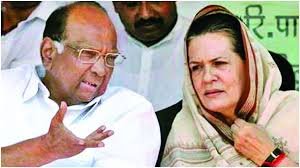 "There appears to be lack of consistency, it'll need to be seen if there's acceptance within the party organization,'' he said. Pawar, however, added that the rank and file of the Congress still has faith within the Nehru-Gandhi family.
Regarding comments on Rahul Gandhi in Barack Obama's recent book, Pawar said there was no need for him to accept as true with the views expressed by the previous US president. "I don't discuss the performance of heads of foreign countries," he said.
Reacting to Pawar's comments, Congress spokesperson Sachin Sawant said, "We don't know in what context Pawar saheb has given his opinion. But to be more specific, the Congress and our leader Rahul Gandhi has been more consistent than the other party in its opposition to RSS and therefore the Modi government. Rahul Gandhi is one among the only a few politicians who has the uncompromising courage to talk against the present dispensation within the country, especially when it's shamelessly muzzling the voice of the opposition, trampling on democratic norms while constitutional institutions are watching helplessly, having lost their independence and credibility."
Pawar also took an issue on whether his daughter Supriya Sule can become the primary woman chief minister of Maharashtra. His reply was she wasn't curious about state politics. "Ever since she joined politics, she has taken keen interest in national politics, she was won several awards at the national level," he said. Thus far as Maharashtra cares, Pawar said the NCP has several leaders, including Ajit Pawar, Jayant Patil and Dhananjay Munde to steer it at the state level.