16/05/2021
Shashi Tharoor says that India is now a land where people drink cow urine and bathe in cow dung
Congress leader Shashi Tharoor and member of parliament (MP) from Thiruvananthapuram Shashi Tharoor on Friday tweeted that India is now a land of cow urine drinkers and people who bathe in cow dung.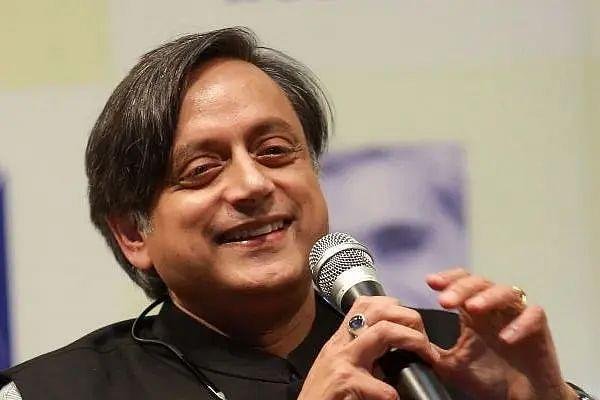 For decades, the world saw India as a land of snake-charmers & fakirs lying on nails. In the last 25 yrs India became the home of doctors & computer geeks. Now we're a land where people drink cow urine & bathe in cow dung. Progress? ", Tharoor posted.
Last seen, the tweet had gone viral on social media with more than 3,000 retweets and 16,000 likes.
A part of his tweet seems to have been inspired by a recent incident in Karnataka where a group of men were captured on video dunking themselves in cow dung. In their own words, they did that to fight the Coronavirus, which they said was "bacteria".
The incident occurred at one Swaranabhumi Gaushala in Hiriyur, Karnataka. The men said that one should bathe in cow dung every six months if one wanted to keep away the ailments.
However, Tharoor citing the incident to make a generalized commentary on India being a land people who drink cow urine and bathe in cow dung was criticized on the social media.
"So your statement's attributed even to the people who voted recently in 5 different state elections including the one you represent." Unimaginable that being not in power for less than a decade could drive one to make such repugnant comments, notwithstanding the credentials, shame, "a user wrote.
"You should ask that to people who drink cown urine & bathe in cow dung. How many of them do you know? If you don't, then even you know that it's a biased narrative. A person in your position should have the sense to challenge a biased narrative. Or do you not care? " wrote another user.
"Sir, we are still a land of doctors and computer geeks. Maybe now we are a land of innovators and entrepreneurs. Painting us the way you are is snobbery we don't expect from our leaders. Few People since ever have had their beliefs regarding cow urine. Not a new phenomenon, "yet another user said.
It is pertinent to mention here that in 2017, Congress workers from Kerala, from where Tharoor is an MP, slaughtered a cow in public to oppose cow slaughter ban. Around 16 Youth Congress activists were found to be involved, and were subsequently booked under IPC Section 428 and section (ii) of the Prevention of Cruelty to Animals Act 1960.
Last year, senior Congress leader Oscar Fernandes, during a debate in the Rajya Sabha, extolled the 'healing power' of gaumutra. Fernandes shared an anecdote about a man from Meerut in Uttar Pradesh who "got cured" of cancer by cow urine, to make his point.