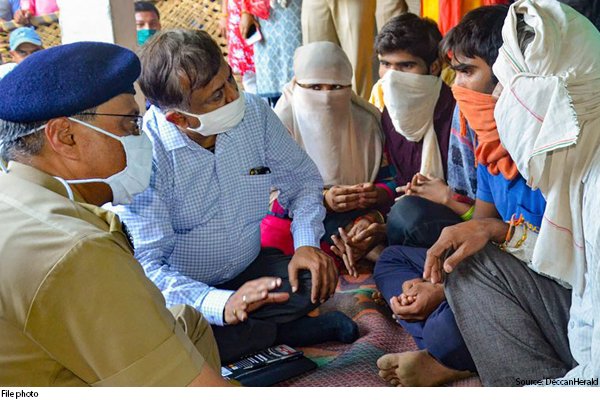 New Delhi: The Special Investigation Team (SIT) probing the Hathras case has been given 10 days to submit its report to the government. The SIT had sought to extend the time of investigation, which has been extended on the instructions of Uttar Pradesh Chief Minister Yogi Adityanath. Earlier, the Chief Minister had ordered SIT investigation in Hathras case.
According to news agency ANI, Additional Chief Secretary of the state, Avnish Awasthi, Home Department said, "The SIT team probing the Hathras case has been given 10 days more time to submit its report. The team was to submit the report to the Chief Minister today, but on the orders of the Chief Minister, the time of investigation of the team has been extended. "
However, the SIT was first given seven days to investigate the Hathras rape and death case. The duration of which is being fulfilled today. The SIT team had asked for 10 more days for investigation, which has been approved by the UP government.
The SIT, headed by Secretary Home Bhagwan Swaroop to investigate the Hathras gangrape case, had completed its investigation. The SIT was to submit its report to the government today. Apart from Bhagwan Swarup, the SIT includes DIG Chandra Prakash II and SP Poonam as members. Sources say that the SIT has taken statements of more than 100 people during its investigation. Apart from the victim family, it also contains statements of the accused, police and administration officials.
Explain that the SIT had given its preliminary report only after 2 days, on the basis of which 5 policemen including Hathras SP and Deputy Superintendent of Police have been suspended. Apart from this, it has also been recommended to investigate the whole matter with the CBI.
Also read in Hindi: हाथरस केसः योगी के आदेश पर, एसआईटी को जांच के लिए 10 दिन का एक्सटेंशन मिला