12/04/2021
Sonu Sood appointed as ambassador to Punjab for immunisation on his COVID vaccination campaign
Bollywood actor Sonu Sood has been appointed the brand ambassador for the Kovid vaccination program in Punjab.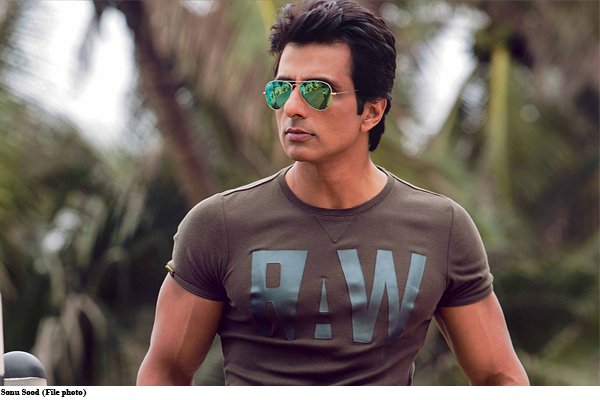 Punjab Chief Minister Amarinder Singh tweeted, "Best wishes for sharing that actor and philanthropist Sonu Sood. We will be the brand ambassadors of our # Covid19 vaccination campaign. I am proud to know and protect every Punjabi, and to appeal to our Thank you for supporting the campaign. " All get vaccinated as soon as possible. "We talked to Sonu Sood about this, and below are excerpts from the interview.
It is a great honor. It is not a small thing to be given such responsibility. I am honored, more so because I am from Punjab. My parents would be very proud of me.
Tell me about your pan-India vaccination campaign? Vaccination awareness is very important. So my organization is associated with 4891 villages in 6 states, where we will provide free immunization and create awareness about how important vaccination is. We have called our campaign Sanjeevani.
Why do you think there is a need to create awareness about vaccination? I have felt that many people are reluctant to take vaccinations. They have their own beliefs and funds about how unsafe vaccination is. It is high time we started a faith campaign for vaccination, so that people who have doubts about the vaccine know that it is completely safe. This will enhance the security of the individual and the nation as a whole.
How successful have you been in creating that awareness so far? Our campaign is going really well. We have already vaccinated thousands of people and many more are waiting in line. I think we can do it in our own small way to create an environment of health security.
What do you feel about the second wave of Covid that has killed us? Yes, the second wave is upon us. But this time we are not caught taking a nap. Neither are we sitting idle for the fuss caused during the lockout. This second wave is a reminder, that all people who can do nothing to help the needy during the epidemic of the previous year, need to rise in their conscience and resources. This time we are more prepared, more organized and we are getting more encouragement to come forward with a helping hand.
What about the loss of the entertainment industry? Yes, the epidemic is a major setback for the film business. And we are going to suffer a huge loss. It is going to be very difficult for the audience to come back to the movie theater. But then it is trials and tribulations that make us stronger. I am sure audiences will return to theaters after vaccination. This may take some time. But it will happen. This is not the first time that our entertainment industry has faced a crisis.