Sudhir Choudhary, editor-in-chief and CEO of Zee News, has resigned from his position.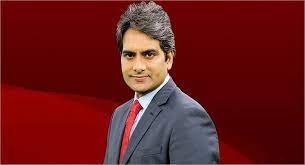 In his resignation letter addressed to Essel Group chairman Subhash Chandra, Choudhary said his decision to "start my own venture" was "the result of my internal deliberations".
He also sought Chandra's blessings while parting ways with the company "with a heavy heart".
He added, "I assure you that my proposed new venture (if successful) will make you happy and me proud."
Chaudhary started his career with Zee and has been working in the TV news industry for nearly three decades.
In 2003, he left Zee News and joined Sahara. He was instrumental in launching the company's Hindi news channel – Sahara Samay. Later, he also joined India TV for some time.
In 2012, Choudhary rejoined Zee News and started hosting its prime time show Daily News and Analysis (DNA). The show became extremely popular, however, it also invited criticism on several occasions.