Sunil Gavaskar on Friday lauded MS Dhoni for leading Chennai Super Kings (CSK) to their fourth IPL crown. Dhoni-led CSK made a spectacular comeback by defeating KKR in the final of IPL 2021 on Friday.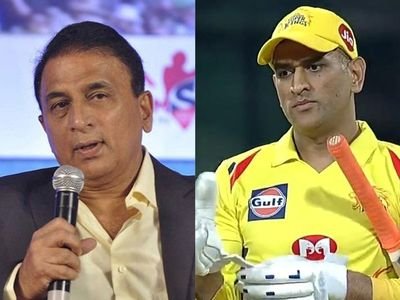 MS Dhoni-led CSK beat KKR by 27 runs to win their fourth IPL title in Dubai on Friday Gavaskar credited Dhoni for showing faith in their players after a forgotten game last season
Reflecting on MS Dhoni's captaincy in the 14th edition of the Indian Premier League (IPL) 2021 on Friday, batting legend Sunil Gavaskar said that he is not lucky to be in the same change room as the two-time World Cup. He is the winning captain of Team India. One of the greatest leaders in the history of the gentlemen's game, CSK skipper Dhoni guided the Yellow Brigade to the elusive IPL trophy in the 14th season of the cash-rich league.
After CSK recorded their worst performance last season, Dhoni and Co made an impressive comeback in the 2021 installment of domestic cricket's biggest extravaganza – the IPL. Under Thala Dhoni's leadership, the Men in Yellow not only became the first players to make it to the playoffs, but also helped the Chennai legends secure their fourth IPL title in the 14th season. Dhoni-led CSK defeated Kolkata Knight Riders (KKR) by 27 runs in the final of IPL 2021 played in Dubai on Friday.
Speaking after CSK's remarkable performance in their comeback season, Gavaskar credited Dhoni for showing faith in the team of the Chennai franchise. "It's very impressive because he has shown faith in the players. Look, you know the potential of the players and you also know that in this game of cricket, there will be days when a player will not do well. He can be a great Fielders, but can leave catches and misfields. As a batsman, you can get out at full-toss too," Gavaskar told Star Sports.
CSK opener Faf du Plessis hit a match-winning 86 while pacer Shardul Thakur took three wickets to help Dhoni's team defend the 192-run target in the summit clash. "And also, for bowlers, they can sometimes bowl a bad ball that gets hit for sixes. But if you know a player's ability as a captain, you can give them a bad day or a bad day. As to allow overs and that's what makes Dhoni so good," said Gavaskar.