22/12/2020
Suresh Raina and Guru Randhawa arrested for violation of Covid-19 guidelines, bail granted
New Delhi: Former Indian team batsman Suresh Raina was arrested from Mumbai's Dragonfly Club for violating Kovid's guidelines, but was later released on bail. The Mumbai Police raided a club and detained 34 people, including Suresh Raina and singer Suresh Raina for violating Corona's guidelines. While interior and fashion designer, Suzanne Khan was issued a notice by the Mumbai Police to join the investigation. However, Suresh Raina and singer Guru Randhawa have been granted bail. Raina has given his clarification after being released on bail.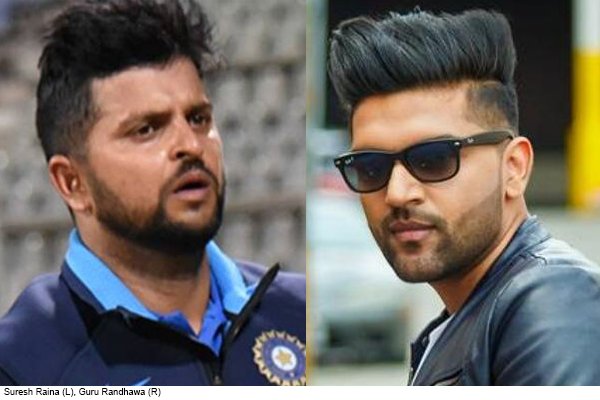 A statement issued by the management team of the former batsman said that 34-year-old Raina was not aware of the local time frame and other rules at the time of the incident. According to the statement, "Suresh was in Mumbai for a shoot, which was late. A friend of his invited him for dinner before leaving for Delhi. They were not aware of local time limits and rules. '
He said that after being told about this, he (Raina) immediately complied with the procedures laid down by the authorities and regretted the unfortunate incident that happened unknowingly. The statement said that he (Raina) always obeys rules and laws with all due respect and will continue to do so in the future as well.
The Mumbai police said 34 accused, including Raina, were detained under sections 188, 269 of the Indian Penal Code and the Pandemic Act. These people were arrested at the Dragonfly Club where Corona guidelines were violated. It is noteworthy that on Monday, the Maharashtra government decided to impose a curfew at night to curb the impact of Corona. In view of the new year, the state government has imposed several restrictions in Mumbai from December 22 to January 5.
Police officials confirmed that cricketer Suresh Raina and singer Guru Randhawa were arrested under sections 188, 269, and other sections. The sections under which he was arrested are bailable, so he was released soon after his arrest.