09/04/2021
'Teeka Utsav' April 11 to 14: PM Modi asks states to focus on testing
New Delhi: Prime Minister Narendra Modi on Thursday said that states should organize a 'Teeka Utsav' from April 11 to April 14 to ensure optimum utilization of their Covid-19 vaccination capacity. Speaking at a virtual review meeting with chief ministers on the nationwide rise in viral infections, PM Modi said that all eligible people should be vaccinated as much as possible as part of this festival.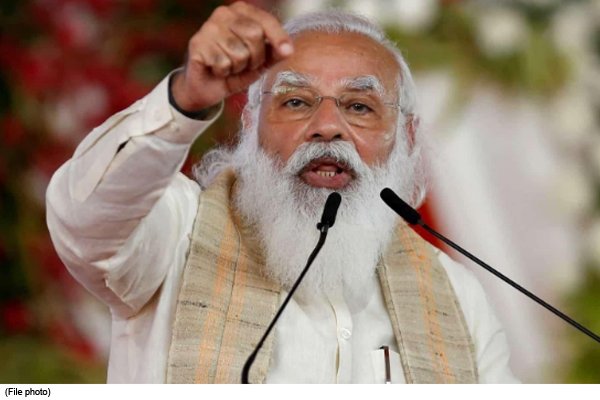 Talking about vaccine distribution, he said that we need to prioritize. He said, "With everything we have, vaccine delivery needs to be prioritized. We will not achieve anything by having a vaccine in a state. It is not right to think in this way. We have to manage the country by thinking about it. "
PM Modi said, apart from vaccinating everyone, there is a need to promote testing. "We have to make people aware of how they can keep the infection away from them," he said. Testing and vaccination is the only way to avoid the disease. He emphasized on increasing RT-PCR testing.
He said, "The problem today is that we have forgotten about the test and gone into vaccination. We have to remember that we won the battle against Covid-19 without a vaccine. "
Reiterating the need to wear masks and follow social distance, the PM said that there is a need to raise awareness about Covid-appropriate behavior.
PM Modi said, "Once again we need to wear masks in the wake of the corono virus and raise awareness about the importance of safety protocols." Involvement of.
PM Modi said that the country will have to confine them to certain age groups right now. Currently, only people above the age of 45 and front-line workers are undergoing vaccination.
(With agency inputs)