16/03/2022
Tharoor praises PM Modi again, says PM Modi is dynamic
Jaipur: Senior Congress leader Shashi Tharoor has once again praised Prime Minister Narendra Modi and said that he is a dynamic person. He has done a lot which is rarely seen from the political point of view. He also gave credit to PM Modi for the victory won by the BJP in four states including UP in the assembly elections.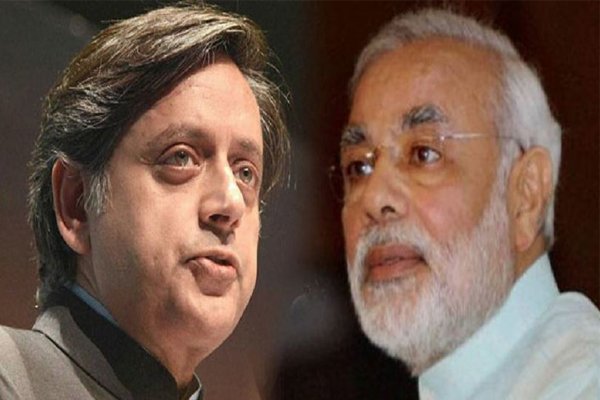 Tharoor's remarks came in the backdrop of Congress' defeat in the recently concluded assembly elections in Uttar Pradesh, Uttarakhand, Goa, Punjab and Manipur.
Tharoor told the Jaipur Literature Festival (JLF) that the Congress could have done better in Uttarakhand and Goa. We had very good chances of being the single largest party. Tharoor also said that Priyanka Gandhi Vadra did a remarkable and energetic campaign for the Congress. I don't think Congress can be blamed on the basis of campaign of any one person. On Priyanka Gandhi's election campaign, the MP said that you must have seen her everywhere, including being arrested once or twice by the UP Police.
Shashi Tharoor also expressed surprise at political analysts showing the results as predetermined decisions. He said very few people had predicted BJP's victory till the exit polls came.

Most of the candidates in UP forfeited their deposits.
Tharoor, MP from Thiruvananthapuram, said that although I would like to draw your attention that the number of voters in both the states is relatively less and this is probably responsible for this situation. In politically important Uttar Pradesh, the party managed to win only two of the 403 assembly seats, despite a campaign led by Congress general secretary Priyanka Gandhi Vadra. Its vote share in this was just 2.33 per cent. At the same time, the deposits of most of the candidates of the Congress Party were forfeited.