16/03/2021
The Prime Minister will meet on Wednesday at 12:30 pm through video conferencing
Narendra Modi has called an urgent meeting of chief ministers of all states on Wednesday amid the recent surge in coronovirus cases in the country. The Prime Minister will meet on Wednesday at 12:30 pm through video conferencing.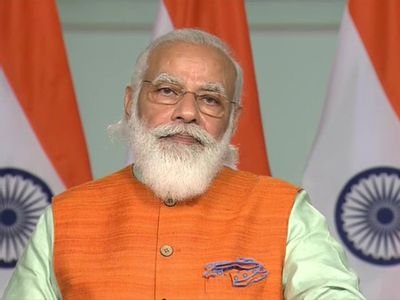 India reported 26,291 cases of COVID-19 on Monday, its largest single-day spike in 85 days, bringing the country's infection to 1,13,85,339. According to data from the Union Health Ministry, 26,624 new infections were reported in the country on 20 December last year. The total number of deaths from the disease increased to 1,58,725, with 118 more fatalities.
According to the ministry, a growing order of new cases is seen daily in eight new states, Maharashtra, Tamil Nadu, Punjab, Madhya Pradesh, Delhi, Gujarat, Karnataka. There are a total of 2,19,262 active cases in the country, 1.93 percent of the total infections in the country, while the recovery rate has come down to 96.68 percent.
Earlier today, Union Health Minister Harsh Vardhan said that negligence towards COVID-19 is to be blamed for the increasing cases of COVID-19, stating that in some states for more than 80 percent of the cases Are responsible Appropriate behaviors such as wearing masks and maintaining social distance despite the availability of vaccines against the disease.
The minister recently said that the country was in "the last game of the COVID-19 pandemic". PM Modi has held several meetings with several chief ministers since the outbreak of the epidemic to devise a strategy to prevent the spread of the disease.