23/01/2021
The sensational accusation man described as the shooter; kidnapped by protesters and called a lie
New Delhi: In the interrogation of Delhi Police, the person who has been described as a 'shooter' by the farmers on the Singhu border, has made many sensational allegations against the farmers.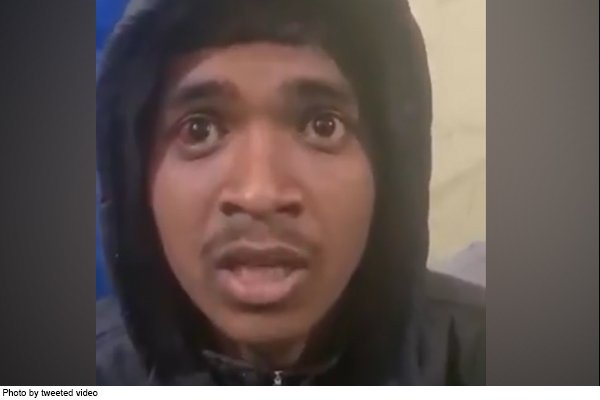 The man, a resident of Yogesh Singh Sonepat in Haryana, has said that he had come to his relative's house on January 19 in a DTC bus and was abducted and beaten up badly by some unknown people in Delhi. They forced him to speak in front of all these media.
Horrific. Chilling account of the "shooter" who alleges he was kidnapped, stripped and beaten with belts day after day by a group of farmers for "confessing" to a shooting plot. Look at his red eye. pic.twitter.com/yvxo8RiZsB

— Raj Shekhar Jha (@rajshekharTOI) January 23, 2021
According to news agency ANI, the masked man, who addressed a press conference with farmer leaders, stated in his viral video that he was reading a script given by him. However, this video is not valid by the police, who said they would give more information by this afternoon.
Yogesh told in the inquiry that these people had pressurized him and said that whatever those people say, he will have to say the same in front of the media. After this, Yogesh, while talking in front of the media, said that he was sent to firing on a farmers rally in Delhi on 26 January. However, now Yogesh has said that he was told by the protesters who kidnapped him to say so.
Yogesh said in the video that the abducted people took him to the camp and beat him and fed him alcohol and food at night. Yogesh also said in his claim that some more youths were also caught with him. Please tell that Yogesh was presented to the media by the farmer's organizations on Thursday and said that he was sent to Delhi for firing on the farmers' tractor rally.