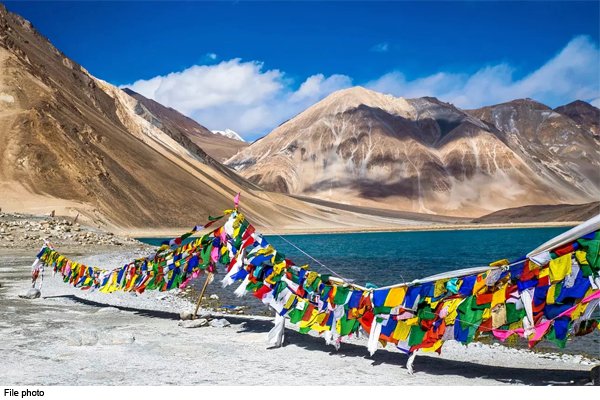 New Delhi: Twitter continues to show Leh a part of Jammu and Kashmir. Government sources said on Thursday that the Ministry of Electronics and IT has issued a notice to the micro-blogging site in this regard. Sources reveal that the Center has asked Twitter 'why legal action should not be taken?' The social media giant had earlier shown Leh as a part of 'People's Republic of China', which was later called 'Jammu And improved in Kashmir, India '. Since the withdrawal of Article 370, Jammu and Kashmir has been divided into two Union Territories – Jammu and Kashmir and Ladakh.
Twitter showed J&K in China
On 18 October, Twitter once again came under fire for showcasing Leh in Jammu and Kashmir as a part of the 'People's Republic of China'. National security analyst Nitin Gokhale, who lived on Twitter near Leh Airport, noticed that his location was appearing as 'Jammu and Kashmir, People's Republic of China'. The mistake was raised on Twitter India by Observer Research Foundation (ORF) President Kanchan Gupta, stating that it is not an 'isolated incident', but many netizens logging online faced the issue. .
A Twitter spokesperson issued a statement in response saying that he was aware of his sensitivity to the Kashmir issue. The statement also said that teams are investigating to resolve the related problem. We became aware of this technical issue on Sunday and understood the sensitivity of the issue. Teams investigating this issue are increasingly working for a solution.
Also read in Hindi: Twitter ने लेह को J&K का हिस्सा दिखाया, केंद्र ने भेजा नोटिस