27/02/2022
Ukraine's President Zelensky turned down the offer to leave Kiev, said – will continue to fight for the country
Ukraine's President Volodymyr Zelensky told the US that they needed ammunition to fight, not vehicles to leave. Zelensky also resolved to fight to save his country from the Russian invasion.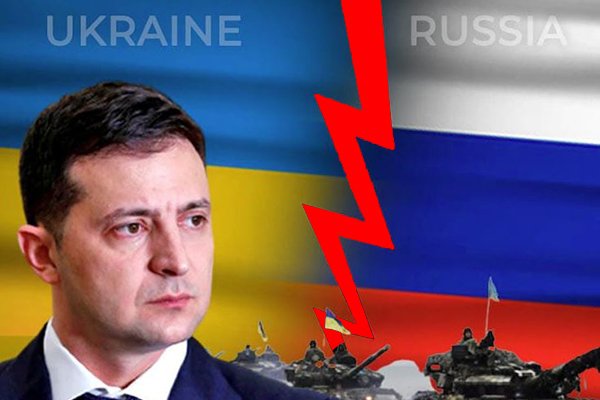 New Delhi: Ukraine's President Volodymyr Zelensky has turned down a US offer to move out of the capital Kiev, saying they need ammunition to fight and not vehicles to get out. Zelensky also resolved to fight to save his country from Russian invasion.
Zelensky told the people of Ukraine that the capital Kiwi was still under their control and that the country's forces had successfully retaliated to enemy forces. According to Ukraine's embassy in Britain, Zelensky told the US – the fight is taking place here. I want ammunition and not advice…. Citing the embassy's tweet, CNN news on Saturday said – the people of Ukraine are proud of their president.
Ukraine's president said in a video on Saturday that he was still in Kiev, ignoring the fake news. He said- I am here. We haven't laid down weapons. We will defend our country. Because the truth is our weapon and our truth is that it is our land, our country, our children and we will protect them all.
This is what I want to say to you, said Zelensky. Glory to Ukraine. US State Department spokesman Ned Price said on Thursday that Zelensky was Russia's main target.
Ukrainian authorities claim 19 civilians were killed and 73 others wounded in Russian shelling in eastern Ukraine's Donetsk region on Saturday. According to the Interfax news agency, according to the latest developments in the ongoing war between Russia and Ukraine, Russian soldiers are also targeting Ukrainian citizens.