Presenting the Union Budget for 2023-24 in the Lok Sabha, Union Finance Minister Nirmala Sitharaman expressed confidence that the Indian economy is "on the right track and moving towards a bright future". The Finance Minister also highlighted the seven priorities of this year's budget and termed them as Saptarishis to guide us through 'Amrit Kaal'.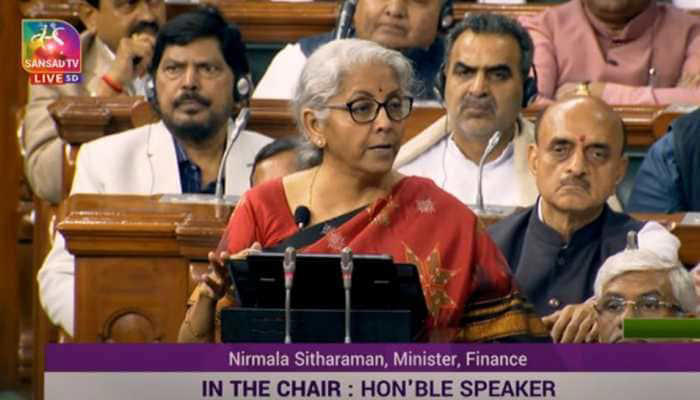 The Finance Minister said that the budget is adopting 7 priorities which will lead us towards 'Amrit Kaal'. The priorities adopted in the Budget 2023 are as follows:
Inclusive Growth
Reaching the Last Mile
Infrastructure and Investment
Unleash Potential
Green Development
Youth power
Finance sector
In her opening remarks, Sitharaman said, "We envision a prosperous and inclusive India." Sitharaman began her budget speech at 11 am, which is the last full budget of the second term of the Modi government. Like the previous two Union Budgets, the Union Budget 2023-24 has also been presented in a paperless manner. This year's budget is very important because the next Lok Sabha elections are to be held in the country in April-May 2024.
As per established tradition, Finance Minister Nirmala Sitharaman along with Ministers of State Pankaj Choudhary and Bhagwat Karad and Finance Secretary TV Somanathan called on President Draupadi Murmu. The budget session of Parliament began on Tuesday (January 31) with the President's address, followed by the presentation of the Economic Survey for 2022-23.
The formal exercise of preparing the annual budget for the next financial year (2023-24) began on October 10. The Economic Survey tabled in Parliament on Tuesday said India's GDP is expected to grow in the range of 6 to 6.8. percent in the coming financial year 2023-24. This compares to an estimated 7 per cent this fiscal and 8.7 per cent in 2021-22.