30/11/2021
Amid Covid-19 Omicron threat, UP makes RT-PCR test mandatory for international flight passengers
The Uttar Pradesh government has intensified screening and strict surveillance at airports. b.1.1529 The first Covid variant omicron was detected in South Africa.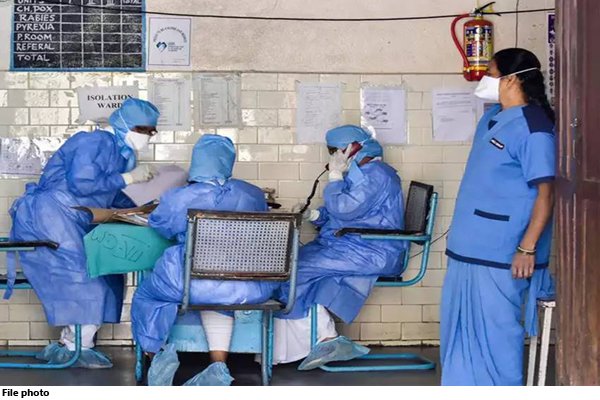 Lucknow: In view of the new threat posed by the new COVID variant 'Omicron', the Uttar Pradesh government has announced that all international passengers arriving at airports will have to undergo RT-PCR test. The government has asked the officials of Agra, Prayagraj, Varanasi, Lucknow and Kanpur to keep a close watch on people coming from abroad to these cities.
All international passengers arriving at Lucknow airport have been asked to provide their name, mobile number, local address and final destination. Apart from this, all passengers will have to compulsorily undergo home quarantine for eight days, after which they will be again subjected to RT-PCR test.
Lucknow DM issued protocol for passengers arriving at Lucknow airport
"Thermal scanning of all passengers arriving at international and domestic terminals will be done. RT-PCR test will be done of all passengers arriving at international terminal, while RT-PCR test of symptomatic passengers will be done free of cost at domestic terminal." According to the instructions issued by District Magistrate Abhishek Prakash.
Meanwhile, UP minister Suresh Kumar Khanna said that two persons who had come to the state from South Africa have tested negative for COVID-19.
Notably, the Omicron variant was first detected in South Africa. b.1.1.1.529 The COVID variant or OMICRON has been designated as a 'type of concern' by the World Health Organisation.
The UP government's order comes after Prime Minister Narendra Modi on November 27 chaired a comprehensive high-level meeting to review the situation related to COVID-19 and vaccination, in which he was also concerned about the new variant 'Omicron'. Was told. , Information about the characteristics, impact in different countries and impact on India was also given.
The Omicron version has set off alarm bells around the world and several countries have banned travelers from South Africa.
Several states, including Karnataka and Kerala, have announced new guidelines for international arrivals in view of the Omicron version.
The WHO has said that the new Covid variant Omicron is a very dangerous variant and therefore many countries have issued advisory to its officials.
Fortunately, a government official said today that no case of the new Omron variant of the coronavirus has been reported in India so far.
The central government has already announced strict guidelines for people traveling to or passing through 'at risk' countries. The government also asked states and union territories to step up test-surveillance measures and health facilities.