04/04/2021
UP sent Police to Punjab, to probe into 'fake papers' of ambulance used by Mukhtar Ansari
Barabanki Teams from Barabanki to Mau and Punjab have been sent to investigate the case filed after confirmation of fake documents in the ambulance registration in the service of mafia don Mukhtar Ansari. This police team can interrogate Dr. Alka Rai in Mau.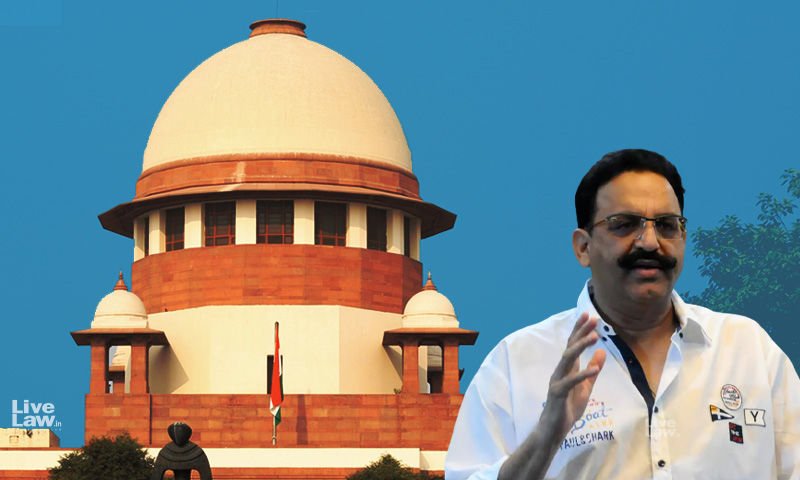 So in Punjab, the information of the mafia officials will gather information by taking the ambulance and the driver in possession. Mukhtar's relationships with the local people are being explored. From making fake voter cards to registering, the police are also watching the role of the government staff.
A private ambulance was used to carry mafia don Mukhtar Ansari on a plea from Ropar jail in Punjab. All the documents used to register during the investigation were found to be fake. ARTO administration and SDM investigations led to the creation of a voter ID card and the registered address turned out to be fake. On which on behalf of ARTO, a case of fraud was registered against Dr. Alka Rai of Shyam Sanjivani Hospital and Research Center in Mau district and other unknowns in Nagar Kotwali Barabanki on Friday.
On Saturday, two police teams from Barabanki were sent to Punjab and Mau district for investigation. The team sent to Mau will inquire with Dr. Alka Rai how registration was done on the basis of fake documents. Barabanki and Mafia will also explore relationships with Dawn. Sources reveal that Dr. Alka Rai may approach the High Court in her defense.
On the other hand, the team going to Punjab will take details of the people who have met Mukhtar Ansari so far from the jail administration. Can also capture the ambulance and its driver. So that it can be clear that how this ambulance reached Punjab and who are involved in registering it in Barabanki. On the other hand, the police is keeping a close watch on those who have contact with Mukhtar at the local level as well.
Negligence of government machinery exposed
The manner in which the ambulance was registered through fake documents exposed the negligence of many departments. In one day's investigation, all the documents used from voter ID card were found to be fake. If similarly, people would have been cautious at the time of registration, it might not have happened today. Hospital information on fake voter ID cards and papers could be easily made available from the election and CMO office. But there was extreme carelessness in it.
An SIT has been formed under the leadership of ASP Northern to investigate into the ambulance case. There will be two teams in it. One has been sent to Punjab under the leadership of CO Hydergarh and the other under the leadership of Inspector Mahendra Singh. These teams will investigate at all points. Details will be taken of those visiting from jail. The ambulance and its driver will also be searched. This whole episode is under investigation with full seriousness. Strict action will be taken against whoever is guilty says SP Yamuna Prasad.