12/12/2021
Urvashi Rautela gifted 'Bhagavad Gita' to former Israel PM Benjamin Netanyahu, got praise
New Delhi: Actress Urvashi Rautela recently met former Israel Prime Minister Benjamin Netanyahu and presented him a copy of the 'Bhagavad Gita'.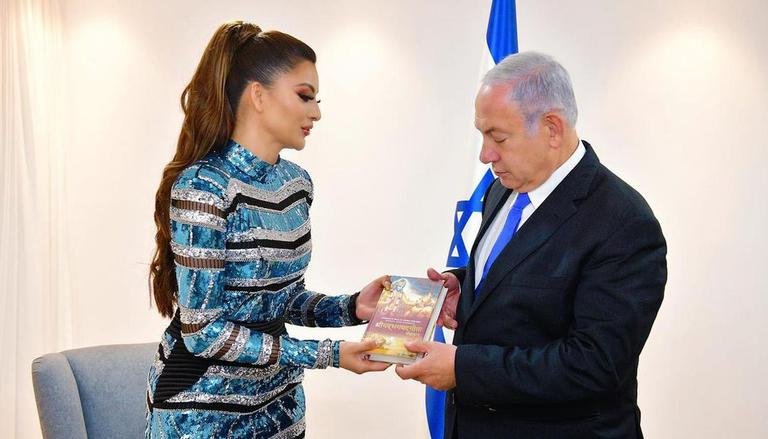 Her gesture to present a copy of the Bhagavad Gita to Netanyahu earned him praise on the internet.
Urvashi Rautela was invited for a meet and greet session with Benjamin Netanyahu and expressed her gratitude for her gesture. After this, she put a video on Instagram in which Netanyahu tells her, 'I will teach you a word in Hebrew, you teach me a word in Hindi'.
The former Miss Diva replied to Netanyahu's question, saying, 'All wonderful, all great', and the leader then repeated vehemently. Then they say, "We should merge the two."
Urvashi then gifted the Bhagavad Gita to the former PM and captioned it, "A gift is pure when it is given from the heart to the right person at the right time and at the right place, and when we don't expect nothing in return."