26/10/2020
US presidential election: Female astronaut cast votes in zero gravity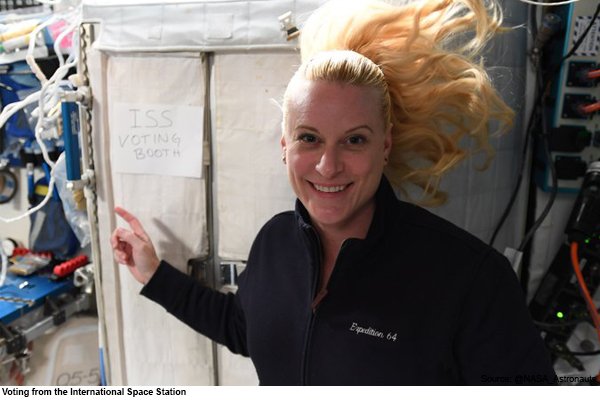 New Delhi: The presidential election in America is in its final stages. Final voting for the US presidential election will take place on November 3 and early voting continues. At the same time, a vote has come from the space for the presidential election. A female astronaut named Kate Rubins cast her vote from the International Space Station.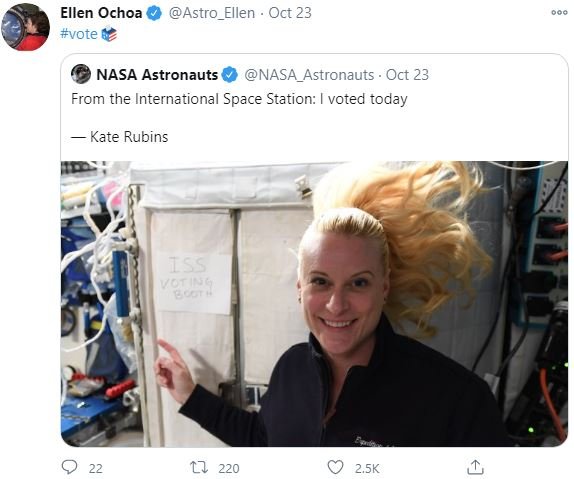 NASA Astronaut confirmed this with its official Twitter handle and also shared Kate Rubins' photo. There is a close fight between Republican Party candidate Donald Trump and Joe Biden of the Democratic Party for the presidential election.
Kate has exercised her right to cast her vote at the International Space Station at an altitude of 408 km above the Earth. NASA wrote on its Twitter handle quoting Kate that I have voted today from the International Space Station. NASA reported that crew member Kate Rubins has started her six-month innings at ISS since last week.
In the photo shared to NASA Rubins, she is seen standing in front of the voting booth in the ISS with zero gravity.
How is the vote cast in space?
A secure electronic ballot was created on behalf of the Harris County-based clerk's office. This place is the headquarters of NASA's Johnson Space Center in Houston, Texas. Its link was sent to the ISS via e-mail. Kat filled the ballot in an e-mail and sent it to the clerk's office. (With agency input)