09/12/2021
Ganguly explained why BCCI requested Kohli to continue as T20I captain, but he did not agree
The All India Senior Selection Committee on Wednesday (December 8) announced its decision to name Rohit Sharma as India's ODI captain in place of Virat Kohli, who recently played a pre-match with the team's time in the 2021 T20 World Cup.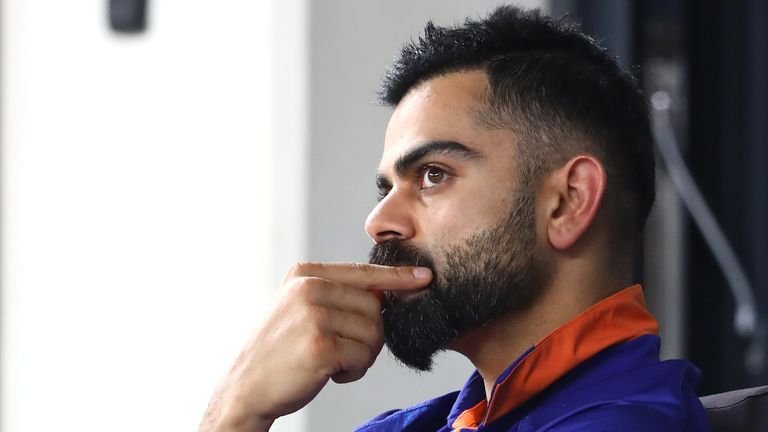 While Kohli's stepping down meant that India had taken a step towards adopting a split captaincy for the first time, he had clearly announced his decision to step down as the team's T20I captain, which is leading the way in ODIs. And Test was quite keen to continue to lead both teams. However, given the commonly adopted model of split leadership roles into white-ball and red-ball formats, it was speculated that the passing of the baton in ODIs was only a matter of time.
December 8 It came true. A BCCI tweet announcing the 18-man squad for the upcoming three-Test series in the South read, "All India Senior Selection Committee also named Mr. Rohit Sharma as the captain of the ODI and T20I teams.
What was surprising, however, was that unlike in the previous instance, when Kohli himself announced his decision in the public domain, the transfer of the ODI captaincy came with a short tweet from the board, according to which the selectors "named" Rohit.
Hours later, emerging reports suggest that it may not be foolish to look at the development with suspicion. It is believed that the BCCI had given Kohli the option to step down voluntarily, but he chose not to do so, forcing the board and the Chetan Sharma-led panel to take a unilateral decision.
The development means Kohli's tenure in limited-overs events ends without an ICC trophy. However, he will continue as the captain of the team in the longest format. Kohli, who took over as India's full-time leader in 2017 after MS Dhoni stepped down, has led India to victory in 65 of 95 ODIs.
However, despite being extremely successful in bilateral matches, he could not lead India to any title in the multi-team event, almost eight years after that title drought – India's last ICC tournament win under Dhoni. 2013 was the Champions Trophy.
Under Kohli, India reached the final of the 2017 Champions Trophy but lost to Pakistan, while the team crashed out in the semi-finals of the 2019 ODI World Cup after losing to New Zealand, which also defeated them in the inaugural World Test Championship. Finals in 2021
For Rohit, who meanwhile took over the Test vice-captaincy from out-of-form Ajinkya Rahane, leading a team is nothing new. Rohit has been unmatched in the Indian Premier League, leading his team Mumbai Indians to at least five titles since assuming the captaincy in 2013.
Although the sample size of his international captaincy is small, it is still impressive: he has won eight of 10 ODIs, including winning the 2018 Asia Cup, standing up for Kohli. In the shorter format, Rohit has 18 wins in 22 matches, three of which came in his first series as full-time captain against New Zealand, most recently at home.
Sourav Ganguly explained that BCCI requested Kohli not to step down as T20I captain, but he did not agree
Talking about Rohit Sharma replacing Virat Kohli as India's ODI captain, BCCI President Sourav Ganguly said, "It is a call that BCCI and selectors took together." Ganguly said, "BCCI request Virat not to step down as T20I captain, but obviously, he did not agree. Then the selectors did not think it right to have two different captains for two white balls.