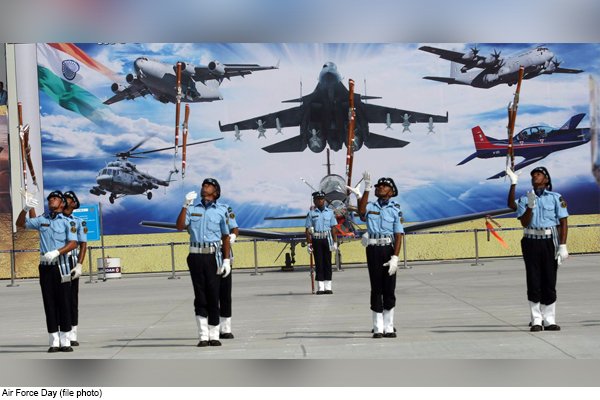 New Delhi: The Indian Air Force will proudly celebrate its 88th anniversary on October 8, 2020. On this occasion, the Air Force Day Parade and Investiture Ceremony will be organized at the Air Force Base at Hindon (Ghaziabad) in which various combat aircraft of the Air Force will perform thrilling feats. Practice for this has started on Thursday, 01 October 2020. The areas over which these aircraft will fly low are – Wazirpur Bridge- Karwal Nagar-Afzalpur-Hindon, Shamli-Jiwana-Chandi Nagar-Hindon, Hapur-Pilkhua-Ghaziabad-Hindon.
Planes flying from birds pose a serious threat, especially when flying low. Birds are attracted by throwing food items in the open. To ensure that aircraft, pilots and people living on the ground are safe, the Indian Air Force requests citizens living in Ghaziabad and its surrounding areas not to throw food and garbage in the open. Also, if they see any cremated animal lying in the open, they should inform the matter to the nearby Air Force Unit Police Station to arrange its execution. Along with this, inform the officer inquiry of Bird Hazard Combat Team (BHCT) by making a phone call / SMS on mobile number 9559898964.
At 8 am on October 08, 2020, Air Force airplanes will begin displaying the galaxy team's Umbrella Soldiers with their colorful umbrellas with AN-32 aircraft sky diving into the open sky.
The fly past on this occasion will include old aircraft, modern transport aircraft and frontline combat aircraft. The ceremony will end with thrilling feats performed by aircraft at 10.52
Also read in Hindi: 88वें वायुसेना दिवस पर, युद्धक विमान करेंगे रोमांचकारी करतब