13/06/2021
Weather Alert: Heavy rain warning in these states of the country including Odisha, Bengal and Maharashtra
New Delhi: According to the India Meteorological Department (IMD), rains are likely to be normal in the southwest monsoon season from June to September this year across the country. Overall, the West Monsoon Seasonal rains are likely to be normal across the country during these four months. A low-pressure area is forming in the Bay of Bengal towards the northwest. Due to this, there is a possibility of heavy rain in the areas of Odisha and West Bengal adjoining the Ganges. The Meteorological Department has issued a rain alert in many states including Uttar Pradesh and Chhattisgarh in the next 24 hours. So in the next 24 hours, rain alert has been issued in many states including Uttar Pradesh, Bihar, Jharkhand, Maharashtra, Chhattisgarh. The monsoon, which has reached central India, is moving rapidly towards the northern parts of the country. It is likely to cover entire northern India in the next two days.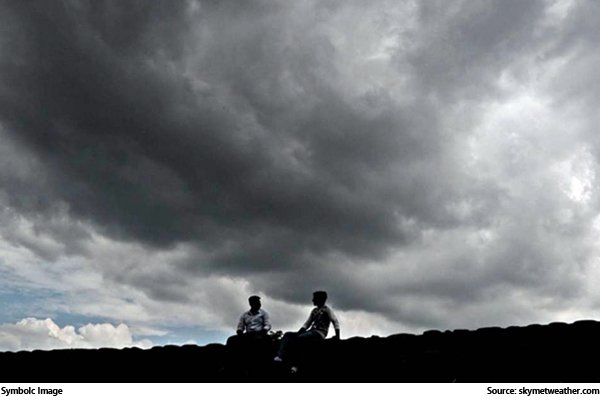 Meteorological Department has issued for Odisha, West Bengal, Konkan and Goa, Chhattisgarh, Telangana, Southeast Madhya Pradesh, Sikkim, Uttar Pradesh, Jharkhand, Uttarakhand, Himachal Pradesh, Andhra Pradesh, Coastal Karnataka, Kerala, Marathwada, Vidarbha, Tamil Nadu and Rayalaseema. A rain warning has been issued. Rain warning has also been issued by the Meteorological Department in Lakshadweep, Interior Karnataka and South Gujarat.
According to the Meteorological Department, monsoon is reaching North India 15 days earlier this time. According to the scientists of the Meteorological Department, due to favorable weather conditions, Southwest Monsoon is expected to cover the entire country except South Rajasthan and Kutch region of Gujarat in the next 4-5 days. It has been estimated that this year, there is a possibility of normal rains from the southwest monsoon over the country from June to September.
Mumbai in trouble due to heavy rain
Monsoon rains have arrived in Mumbai. The very first rain has exposed the Brihanmumbai Municipal Corporation (BMC). The situation in Mumbai became pathetic only after the first rain. After heavy rains, the roads were flooded and the wheels of trains also stopped. Meanwhile, a warning has been issued in Mumbai regarding high tide. Incessant rains have flooded the roads in Mumbai's Sion East area, while the Andheri Metro is also flooded.
Although BMC says that we have made extensive preparations to deal with the monsoon, disaster management agencies have been alerted so that people do not face any kind of problem. All disaster management units including the fire department have been alerted. The Meteorological Department has issued a warning of heavy rain in the city on June 13 and 14.
(with agency input)