22/12/2021
What is Panama Papers? Here is everything you need to know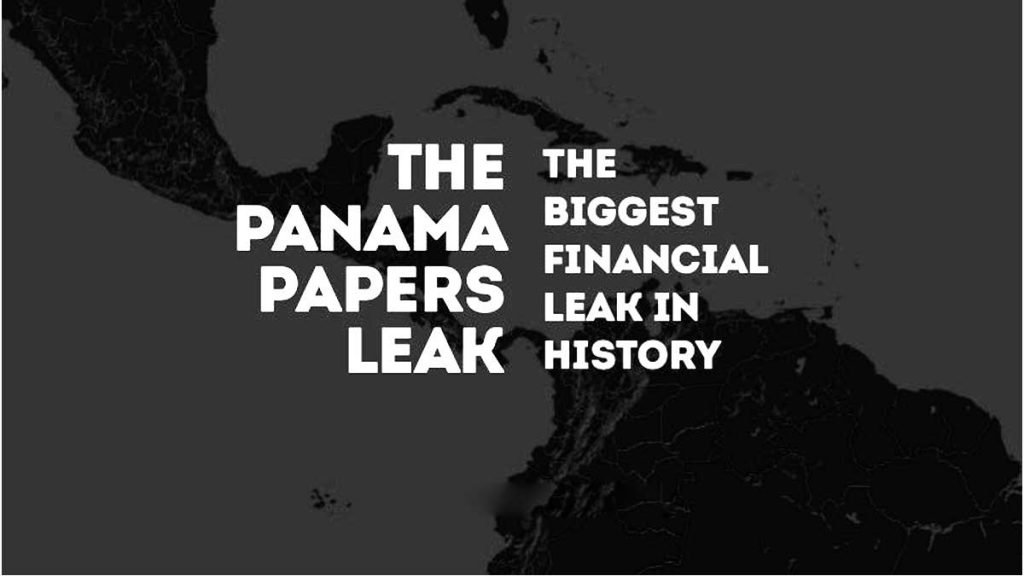 How leaked documents?
In 2015, Süddeutsche Zeitung (SZ) was contacted by an anonymous source calling himself "John Doe", who offered to leak documents. According to SZ, Doe did not seek any financial compensation in return. The total amount of data comes to about 2.76 terabytes, making it the largest data leak in history, and it pertains to the period from the 1970s to the spring of 2016.
Initially, only the names of politicians, public officials, businessmen and others involved were disclosed. One of the immediate consequences of the revelation was the resignation of Iceland's Prime Minister Sigmundur David Gunnlogsson on 4 April 2016. As of May 9, all 214,488 offshore entities named in the Panama Papers can be traced through a database on the website of the International Consortium of Investigative Journalists (ICIJ).
Two years after the Panama Papers blew the lid off how the rich and powerful park and move their money in and out of secret tax havens, a fresh document leak from the Panamanian law firm Mossack Fonseca reveals new offshore links of an array of global elites.
More than 11 million documents from the secret files of Mossack Fonseca, a law firm headquartered in tax haven Panama, known for its factory-like production of offshore companies for its worldwide clientele of the well-heeled revealed a list of individuals who have paid the The firm — and bought the benefits of the secretive, lax regulatory system in which it operates — to set up offshore entities in tax havens around the world.
And Mossack Fonseca's eagerness to meet their demands, each one for a fee, that helps mask real ownership but still show compliance.
Over 500 Indians figure on the firm's list of offshore companies, foundations and trusts. There are also 234 Indian passports (handed over by clients as part of the incorporation process), an eight-month-long investigation of over 36,000 files.
Aishwarya Rai Bachchan appeared before the central agency's Delhi office after seeking adjournment on two occasions.
Aishwarya Rai Bachchan's name appears in a list of 500 Indians who were named in the Panama Papers in which 11.5 million tax documents were leaked, exposing several world leaders and celebrities who allegedly worked in offshore companies abroad. money was deposited.
Aishwarya's father-in-law megastar Amitabh Bachchan was also named in this list.
That's why Bollywood actress Aishwarya Rai Bachchan appeared before the Enforcement Directorate (ED) on Monday in the Panama Papers case.
Samajwadi Party (SP) MP Jaya Bachchan lost her cool in Parliament and hit out at the Bharatiya Janata Party, saying "their bad days will start soon". This comes hours after Aishwarya Rai Bachchan appeared before the Enforcement Directorate.
Jaya Bachchan claimed that the personal comments were passed on the floor of the House. Jaya Bachchan later said, "I don't want to make any personal comment on anyone. What happened was very unfortunate and they shouldn't have spoken the way they did."
Participating in the debate on the NDPS (Amendment) Bill, Bachchan raised the issue of 12 suspended opposition members and said that Bhuvneshwar Kalita, who was in the chair, himself protested in the Well of the House. There was a sharp reaction from BJP members on this.
"I don't want to thank you because I don't know if I should remember when you used to go to the well screaming… or today when you're sitting in a chair," she said when called to speak. bill.
Taking objection to her remarks, Rakesh Sinha (BJP) said that she is questioning the chair.
But Jaya Bachchan continued with her speech and lamented that at a time when the country is facing several important issues, the House has allotted 3-4 hours for the debate on rectifying the "clerical error" in the Bill.
Amid the uproar, he alleged that personal remarks were made against him and sought protection from the chair.
She said, "I hope you will act on the remarks made on me and my career. You want to be fair. You are sitting on the chair, you are not from any party, sir."
"How can they make personal remarks in the House…You people will have bad days, I curse you," she said.
Though the remarks claimed by Jaya Bachchan could not be heard in "personal" noise, the Rajya Sabha was adjourned following a verbal dispute.