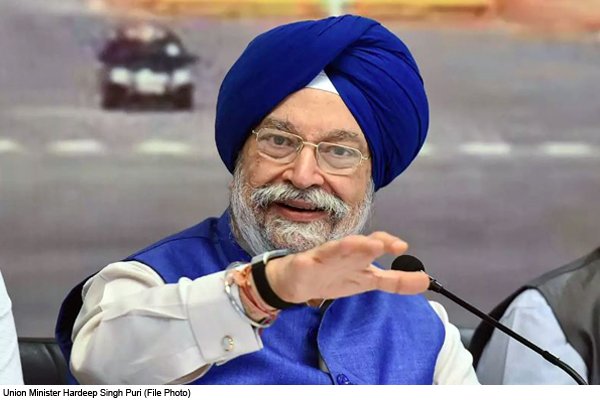 Union Minister Hardeep Singh Puri on Sunday said that the implementation of the Citizenship Amendment Act was necessary due to the recent turmoil in Afghanistan and the troubles faced by Sikhs and Hindus.
Puri, who holds the Ministry of Petroleum and Natural Gas, and the Ministry of Housing and Urban Affairs, shared a tweet: "The recent developments in our volatile neighborhood and the way Sikhs and Hindus are going through a harrowing time, this is precisely why It was necessary to enact it. Citizenship Amendment Act. #CAA."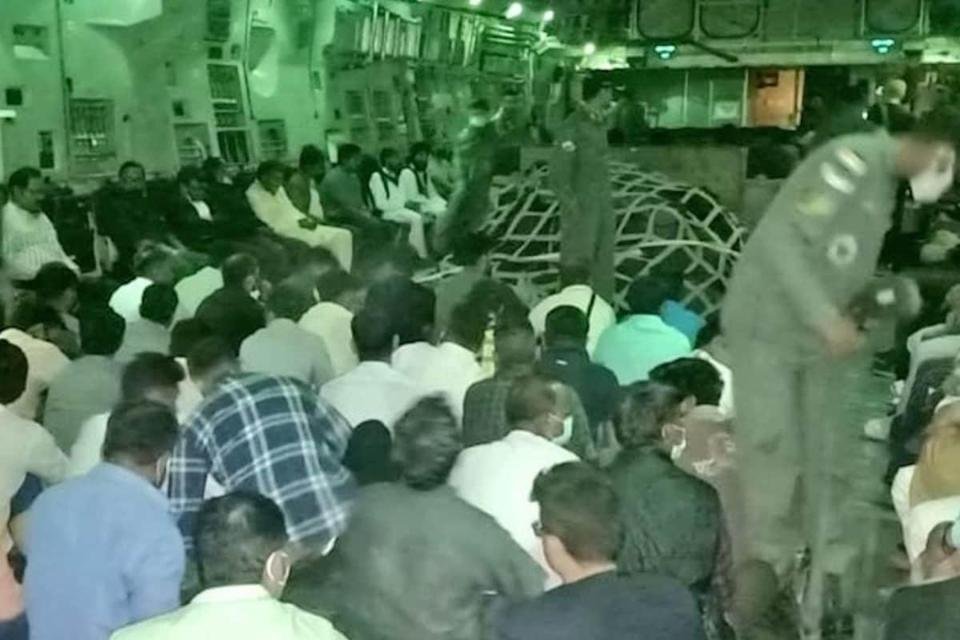 A special evacuation flight of the Indian Air Force arrived at Hindon airbase on Sunday carrying 168 passengers, including former Afghan lawmakers. He thanked the Indian government for the evacuation. External Affairs Ministry spokesperson Arindam Bagchi posted a video of the evacuation where the evacuees were shouting 'Bharat Mata Ki Jai' inside the aircraft.
87 stranded Indians were also brought back to Delhi in a special Air India flight from Kabul in the early hours of Sunday. Arindam Bagchi said that the stranded Indians were first taken to the Tajikistan capital Dushanbe in a military transport aircraft of the Indian Air Force from Kabul and the group was brought back to Delhi in the early hours of Sunday.
A Sikh businessman from Kabul said on Tuesday that Sikh and Hindu families were willing to leave the country for fear of their lives after the Taliban took over Afghanistan. However, he said that some Taliban leaders have assured Sikhs and Hindus of their safety.
Puri had said on Tuesday that Indian officials were in touch with a group of Sikhs taking refuge in a gurdwara near Kabul in Afghanistan after the Taliban took over the country and would be brought back to India at the earliest. BJP MP Hans Raj Hans contacted Puri to help the Sikhs and also discussed the issue with External Affairs Minister S Jaishankar.
"We are in touch with the Sikh leaders and the people of Afghanistan. They will be brought back safely at the earliest," Puri told PTI. Hans, who hails from Punjab, said around 250 Sikhs of Indian origin are taking shelter in a gurdwara near Kabul and are safe.
The Citizenship Amendment Act (CAA) has been brought back into the limelight by the Afghan crisis, as it aims to provide Indian citizenship to persecuted Hindus, Sikhs, Buddhists, Jains, Parsis and Christians who came to India before December 31, 2014 . Rules under the Act are yet to be notified.
It was announced by the Union Home Ministry that it is committed to return all Indians and Afghan Sikhs and Hindus to their homeland in India and Afghanistan respectively. As the Home Ministry re-evaluated visa provisions, it has created a new electronic visa category for Afghan nationals, primarily Hindus or Sikhs.