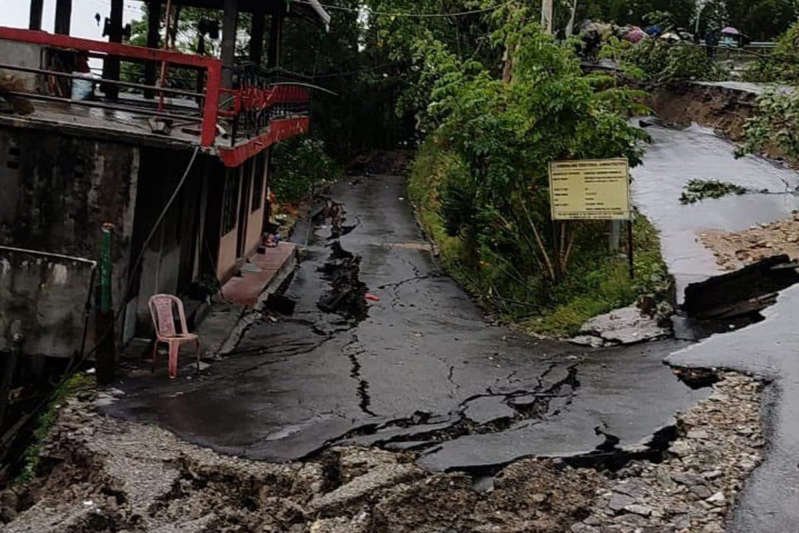 The India Meteorological Department (IMD) has issued a three-day rain alert in Kerala from today. Orange alert has been issued for 11 districts for Wednesday, the same warning has been given for 12 districts on Thursday. On Thursday also a yellow alert has been issued in two districts and on Friday only one rain warning has been issued for all the districts.
The IMD has also said that "the worst seems to be over" for Uttarakhand, where 34 people have died due to the rain. Rain is likely to continue over parts of the state till Tuesday night, after which the intense rain activity is expected to shift eastwards over most parts of Uttar Pradesh, Bihar, Sikkim, Jharkhand, Odisha, West Bengal and Northeast region. stated in the report.
Uttarakhand DGP Ashok Kumar said that the situation in Garhwal is almost under control. "The routes have been reopened and the 'Char Dham Yatra' will be resumed from tomorrow. The rains have mainly affected the Kumaon region – Nainital, Haldwani, Udham Singh Nagar and Champawat. Meanwhile, in Kalimpong, located in the foothills of the Himalayas in West Bengal, there were reports of road damage due to rain for 48 hours.
• Orange alert has been sounded in Kerala's Thiruvananthapuram, Pathanamthitta, Kottayam, Ernakulam, Idukki, Thrissur, Palakkad, Malappuram, Kozhikode, Wayanad and Kannur for Wednesday. Yellow alert with heavy rain at isolated places in three districts.
• Heavy to very heavy rainfall is likely over most of the Northeast region, which has been raining for the past few days, the Indian Express quoted IMD as saying. "Easterly winds will interact with the low pressure system prevailing over North Jharkhand, Bihar and West Uttar Pradesh. As a result, heavy rain is likely to occur mainly over Northeast, Bihar and East Uttar Pradesh on Wednesday.
• The report further said that while the rainfall activity is likely to decrease over eastern India from Thursday, the rain activity will largely shift to southern peninsular India, with Kerala, Tamil Nadu and Puducherry receiving significant rainfall on Wednesday and Thursday.