21/12/2021
Your bad days will come, I curse you, Jaya Bachchan during discussions on NDPS Amendment Bill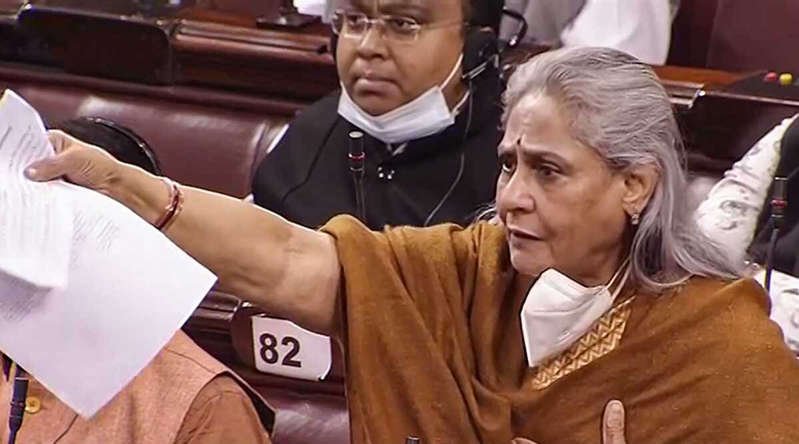 Aap logon ke bure din ayenge [Your bad days will come], I curse you," says Jaya Bachchan during discussions onNDPS (Amendment) Bill
The impasse over the suspension of 12 Rajya Sabha members continued on Monday, with the House witnessing a livid Jaya Bachchan lashing out at the treasury benches over "personal remarks" made against her during discussions on the Narcotic Drugs and Psychotropic Substances (Amendment) Bill.
The SP MP's outburst came on a day her daughter-in-law Aishwarya Rai Bachchan was questioned by the Enforcement Directorate in connection with the investigation in the Panama Papers expose.
Opposition members who were allotted time to speak on the Bill used the opportunity to attack the government's handling of the suspension of Opposition members, and also demanded the sacking of MoS Home Ajay Mishra.
Bachchan accused the government of stifling the voice of the Opposition. In response, BJP MP Rakesh Sinha accused her of casting aspersions on the chair, which was being presided over by Bhubaneswar Kalita.
In the ensuing ruckus, a visibly upset Bachchan said, "Aap logon ke bure din ayenge [Your bad days will come], I curse you," alleging that someone from the ruling benches made a personal remark against while she was addressing the chair.
While Kalita insisted members speak only on the subject matter of the Bill, Opposition MPs stressed that raising the perils of "satta ka nasha [obsession for power]" and "kursi ka nasha [obsession for post]" should not be considered a deviation from the topic of discussion.
Meanwhile, the five Opposition parties whose MPs have been suspended skipped a meeting called by the government to resolve the stalemate. The Opposition also stayed away from the meeting of the Business Advisory Committee in the evening.