26/01/2021
Zoho founder Sridhar Vembu, who moved to a village from Silicon Valley awarded Padma Shri
Sridhar Vembu, the 54-year-old founder of the software development startup Joho, who moved from Silicon Valley to Mathalamparai village in Tamil Nadu, is one of the 2021 Padma Shri awardees. 'Padma Shri', awarded for distinguished service in any field, is being conferred on billionaires in the fields of trade and industry. He also started a school in the village during the COVID-19 lockdown.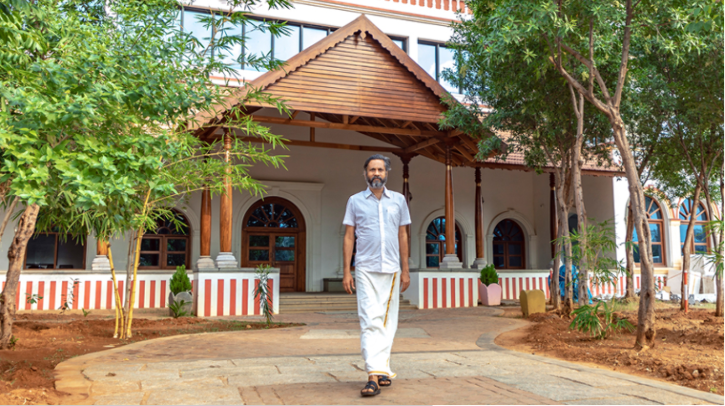 Sridhar Vembu, the co-founder of Zoho Corporation, was valued at around $ 2.5 billion by Forbes in a small village in Tenkasi, southern Tamil Nadu last year. He started six months ago during the lockout by giving tuition to three students, which takes 3-4 hours of his day.
The 53-year-old is now fully prepared to take this "lockdown experiment" to the next level: "a rural school start-up" that will provide free education and food, a model that does not believe in marks or degrees or degrees Is the traditional affiliation for certificates, or "credentials" as he states. He also told The Indian Express that his "start-up" would not seek affiliation with CBSE or any other traditional academic board.
On September 13, Vembu, who is an active Twitter user, posted: "Within a few days, my socially perverted open-air class sweated from three children to 25 and the children went uncontrolled and I was struggling ( Smiley) and realized how difficult it is to be a teacher "