17/04/2021
59 percent of Delhiites in favor of 3-week lockdown in Delhi survey
New Delhi: According to a new survey, 59 percent of Delhi's residents are in favor of a 3-week lockout in the national capital. According to the Local Circle survey, 16 percent of Delhiites were in support of the lockdown at the end of March and the number of people who supported it increased by 275 percent in less than three weeks.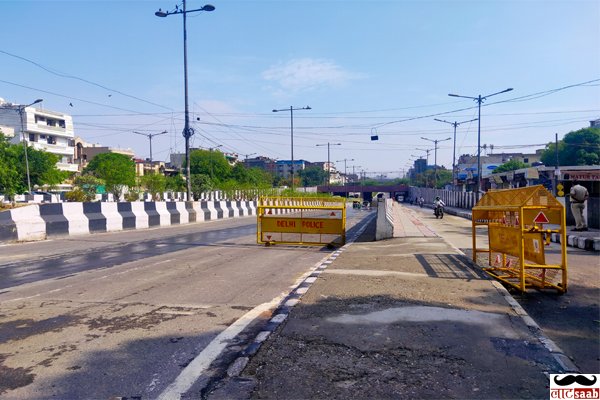 Covid-19 cases are growing rapidly amid the proliferation of the SARS-COV-2 variant in Delhi, with the city registering a growth of 4,200 percent in its daily cases within the last 30 days.
On 15 March, there were 400 Covid cases in the city, which increased to 17,282 on 14 April. The positivity rate is currently 15.92 percent, with 7,67,438 positive cases, the highest in the state. In particular, 91.92 percent of ventilator beds are currently available, with only 99 beds, with a total of 1,226 beds.
LocalCircles conducted a survey which received over 8,000 responses from residents located in all 11 districts of Delhi. The survey says that in Delhi, daily cases go above 17,000, when 59 percent of the residents want lockout.
Taking cognizance of the huge increase in daily Covid cases that crossed over 17,000 surveys, Delhi residents were asked for an opinion on whether they support a 3-week full lockout in the city. In response, 59 percent said 'yes'. There too, 36 percent of the residents said 'no', while 5 percent said no. The survey received responses from 8,211 people.
In late March, when the local circle surveyed, only 16 per cent of Delhi's residents who took part in the survey were in favor of the lockdown.
However, with increasing cases, people looking for their contacts in social networks are struggling to find hospitals and ICU beds, remediesvir etc. Many people are now understanding the situation and as a result, 59 percent of Delhi residents who participated in the survey want a 3-week lockdown on the deteriorating situation in Delhi. The survey was conducted on 15 April.
It was clearly stated that while the lockdown was imposed, all necessary services should continue to operate in the city so that people would not face difficulties in running their homes.
LocalCircles has shared the findings of this survey with the office of the Lieutenant Governor of Delhi and the Chief Minister's Office to discuss and decide the situation in Delhi. This collective public reaction is taken into consideration.
(With agency inputs)