07/05/2021
A dose of Russia's 'Sputnik light' vaccine is effective against all-new variants of Covid-19
New Delhi: Russian developers of the Sputnik V vaccine said on Thursday that only one dose of their Sputnik Lite vaccine would prove to be 79.4 percent effective against Covid-19. He said that this vaccine has proved effective against all new variants of the corono virus. Russia has approved the use of 'Sputnik Light'. Russia's health officials gave this information on Thursday. Financial assistance has been provided by the Russian Direct Investment Fund (RDIF) to create this vaccine.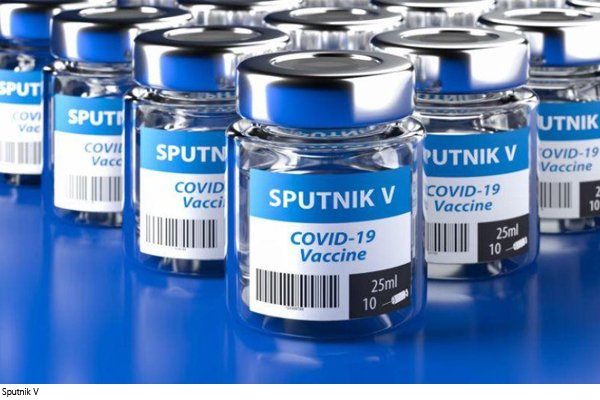 RDIF stated that 'Sputnik Lite' performed 79.4 percent as compared to the two-dose Sputnik-V, which is 91.6 percent effective. It is believed that the light version of this vaccine will accelerate vaccination and help prevent the epidemic from spreading. RDIF said that the cost of this single-dose vaccine is less than $ 10, or about Rs 737.
RDIF Chief Executive Kirill Dimitriv has claimed that the Sputnik Light Vaccine significantly reduces the likelihood of serious cases of hospitalization. He also claims that it has also proved effective against all new variants of the corona virus.
It is noteworthy that this light version of Sputnik-V Corona vaccine has also been prepared by Moscow's Gamalaya Research Institute. According to reports, Russia's two-dose Sputnik-V has been approved for use by more than 60 countries so far. It also includes India. The first batch of vaccine has also reached India. On Saturday, the Russian aircraft reached Hyderabad with a dose of 1.5 lakh doses of vaccine. It is believed that with the introduction of this vaccine, now the vaccination campaign in India will also be accelerated.
Alexander Gainsbourg, director of the Gamalaya National Research Center of Epidemiology and Microbiology, said that 'Sputnik Light' strengthens early vaccination and re-vaccination, as well as being effective in combination with other vaccines.
(With agency inputs)