30/04/2021
Aaj Tak journalist Rohit Sardana died of heart attack, was also infected with Corona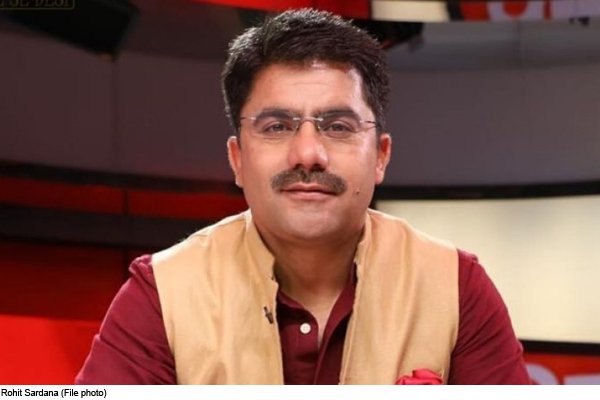 New Delhi: Famous TV anchor Rohit Sardana died of a heart attack. He was also infected with the Covid-19 virus and was undergoing treatment at a hospital in Noida. Rohit Sardana, who was an anchor in Zee News for a long time, was working as an anchor in the news channel till date.
Sudhir Chaudhary tweeted, "Just a little while ago, Jitendra Sharma got a call. Hearing what he said, my hands shuddered. The death of our friend and colleague Rohit Sardana was reported. I had not imagined that this virus would pick up someone so close to us. I was not ready for this. This is the injustice of God…. ॐ Peace. "
Senior journalist Rajdeep Sardesai has also given information about Rohit Sardana's death. Paying tribute on Twitter, he said, "Friends, very sad news. Famous TV news anchor Rohit Sardana has passed away. He has a heart attack this morning. Deepest condolences to his family. "
Significantly, he left the world due to Corona and a heart attack, but until a day earlier he was active to help people. He was constantly active on social media for the treatment of people suffering from corona, including Remedisvir injections, oxygen, beds etc. and appealed to the people for cooperation. Even on the 29th of April just a day before her death, she had tweeted and appealed for a woman to arrange Remedisvir injections. Earlier on 28 April, he also appealed people to donate plasma.