Aditya Marries Shweta: Bollywood's famous actor and singer Aditya Narayan (Aditya Narayan) has tied up with his girlfriend Shweta Aggarwal. Pictures of Aditya and Shweta's wedding have gone viral on social media.
After the wedding, the first picture of the bride and groom has been revealed. In the photo, Aditya Narayan is seen holding the hand of his bride Shweta Aggarwal. This photo of him is getting viral on social media. As soon as the wedding photos of both of them are revealed, the fans are wishing them a new stage of life.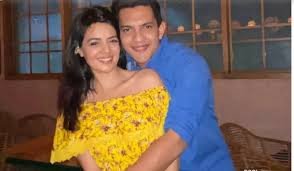 After taking seven rounds with Aditya, Shweta has also left for her in-laws. A video of Aditya's bride Shweta's farewell has also surfaced on social media. In the video, Aditya and Shweta are seen sitting together in the car.
Earlier, his marriage came out of Aditya's house, in which he is seen dancing fiercely with his father Udit Narayan. Aditya's mother Deepa Narayan also danced a lot at the son's wedding.