13/03/2021
Akhilesh Yadav tone changed in Rampur after beating journalists in Moradabad
During the press conference in Moradabad, now Akhilesh Yadav's mercury go down on the journalists. After all, what were the questions that led to the former Uttar Pradesh Chief Minister got annoyed. However, Akhilesh's tone changed now, who accepted the beating of journalists suddenly changed in Rampur.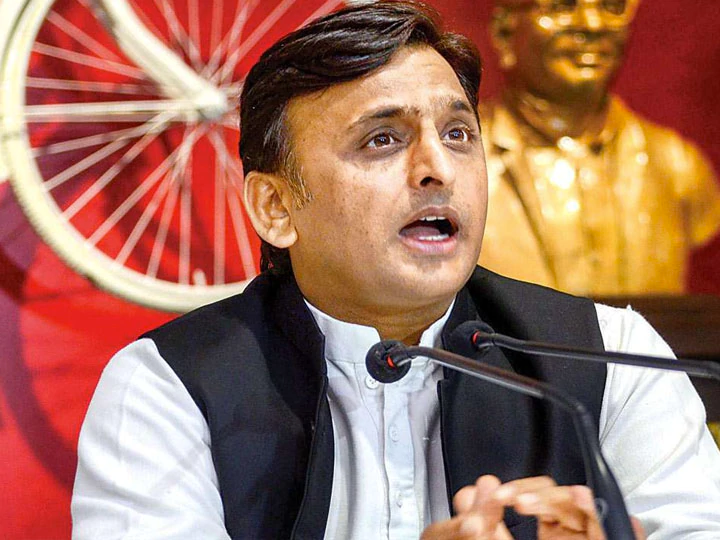 Moradabad: Before the incident of attack on journalists in Moradabad on Thursday, Chief Minister Akhilesh Yadav has changed his tone. Akhilesh, who admitted on camera to beat journalists, gave a different statement in Rampur. He alleged that there was preparation for an attack on him in Moradabad. The conspiracy was deliberately hatched by the government and journalists. Comparing the attack on Mamta Banerjee in Bengal, she raised the issue of being stuck in her lift.
He demanded that the administration should investigate the matter of going light in the lift. They say that as the elections close, the BJP and the people of the government will attack. Meanwhile, on the Moradabad case, journalists have given a tahrir to register a case against Akhilesh Yadav and the police has also started an investigation into the incident. Let me tell you that on Thursday, Akhilesh Yadav himself had invited journalists to come to the press conference.
Akhilesh reached the press conference on time with a delay of two hours. It is alleged that he used offensive language while answering the questions of journalists. When journalists asked him questions on his family relationship with Prime Minister Narendra Modi and Azam Khan, his anger flared up. After this, indicating the possibility of an alliance with Owaisi's party, hinted at joining Shivpal Yadav.
Security personnel and supporters started misbehaving with journalists after Akhilesh Yadav got off the stage. During this time a journalist fell down injured. When he complained to Akhilesh Yadav about the incident, Akhilesh Yadav accused the angry journalists of working for the BJP. After that Akhilesh Yadav activists and security guards broke down on the media personnel and ran and beat them up. After about an hour, the policemen were escorted out of the five-star hotel by the police.
A video of the incident has been widely shared on social media. It shows the SP chief being shunned and shunned by the crowd, while he is heard telling journalists, "Work for BJP … Jai Ho (Don't work for BJP. From here on. Go)." As Akhilesh appears to be talking to the crowd, his security officers push away those who came close to him.
Moradabad ASP Amit Kumar Anand said police were scanning CCTV footage collected from the hotel where the incident took place.