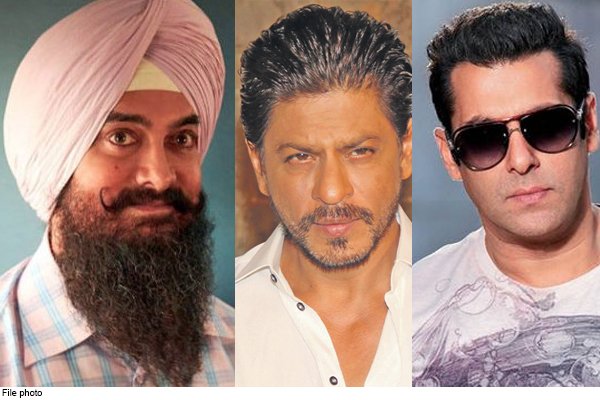 Mumbai: Aamir Khan's upcoming film 'Lal Singh Chadha' is currently in the news. Aamir's preparation for this film was stopped shooting during the long-running lockdown. But since Unlock, the shooting of this film has started once again. Amidst all this, another interesting news is coming about this film. According to media reports, for the first time in this film, the three Khans of Bollywood are going to be seen together. That is, Salman Khan and Shahrukh Khan will also be seen in Aamir Khan's film.
The film, which is the official Hindi remake of the hit Hollywood film 'Forest Gump', started shooting in Chandigarh a few days ago. The film stars Aamir Khar and Kareena Kapoor in the lead roles. Aamir will appear in the film as a regular middle class Sikh with a pair of shirt and pants and lilac turban (Sikh turban). Kareena will be seen in a pink shirt and white salwar with a picture of simplicity. Later, the actors were seen partying with the other characters and crew of the film, who were celebrating the start of shooting.
Aamir Khan will be seen in a different and interesting character in the film 'Lal Singh Chadha'. In the past, pregnant Kareena Kapoor was seen shooting in Delhi for this film. Tamil actor Vijay Sethupathi will also be seen playing an important role in the film. At the same time, the talk of Shah Rukh Khan and Salman Khan's cameo has also been revealed in this film. According to a Mumbai Mirror report, Shah Rukh Khan has also shot his cameo part in this film, which has been done in Delhi.
Also read in Hindi: आमिर खान की फिल्म 'लाल सिंह चड्ढा' में एक साथ धमाल मचायेंगे तीनों खान!