19/06/2021
Allahabad HC dismisses PIL seeking disposal of bodies buried on the banks of river Ganga in Prayagraj
Lucknow: The Allahabad High Court on Friday dismissed a PIL seeking disposal of bodies buried near various ghats of river Ganga in Prayagraj. The petitioner has also been reprimanded. The court has made a strong observation that the nature of the petition filed for disposal of dead bodies buried near various ghats of river Ganga seems to be publicity only. It means nothing more than that. The court has also said that it will not entertain such public interest litigations.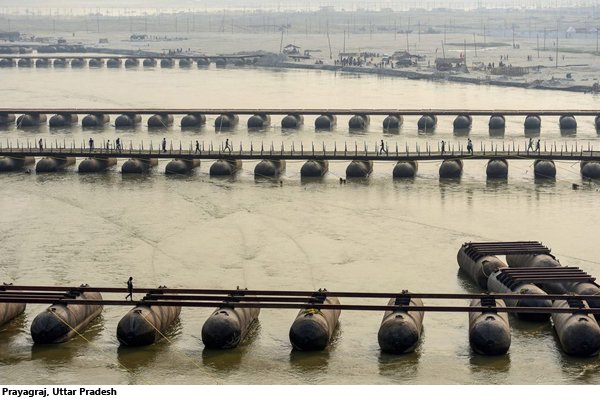 A division bench of Chief Justice Sanjay Yadav and Justice Prakash Padia also rejected the contention of the petitioner that it is the responsibility of the state government to perform the cremation as per religious rites and to dispose of the dead bodies in a respectful manner. The court has asked the petitioner that what has been his personal contribution and whether he himself has dug up the dead bodies?
The Allahabad Court has also expressed displeasure that the petitioner has tried to file a public interest litigation in the court without taking proper information. The court has dismissed the petition saying that it is also contemplating imposing heavy fine on such petitions. The court further observed that the petitioner has not done any research on the rites and customs that exist among different communities living near the Ganga. The court has allowed that the petitioner can file the petition again after doing full information and research. The court has also said that it will not accept any public interest litigation just for personal publicity.