Ita Nagar: The queues of persons with disabilities, the elderly, and those infected with Covid-19 will be different in the state panchayat and municipal elections this year compared to the previous elections in Arunachal Pradesh. Some new rules to be implemented during the state's Panchayat and Municipal Elections to be held on 22 December have been announced. In these new rules of the Health Department and Election Commission of the state, no separate provision has been made to vote for the weaker section.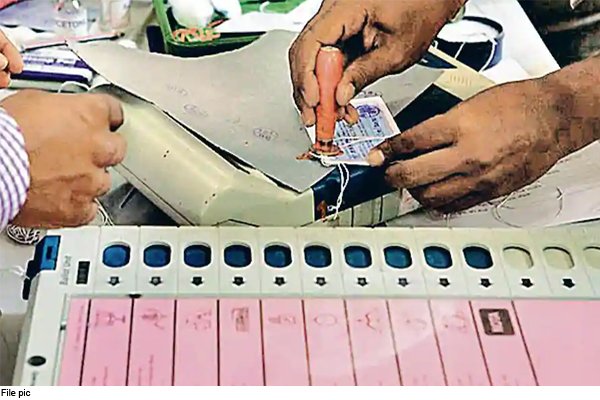 Explain that apart from the existing queues of men and women during the voting, separate queues will be set up for the above three categories of voters. The first two classes will be given priority by the presiding officers and will be allowed to vote at the earliest so that they face only minimal inconvenience.
As per the new rules of the Election Commission, the Kovid-19 affected people have been allowed to come to vote by 3 pm on the polling day, following all the protocols. Polling will be held from 7 am to 4 pm on 22 December. During this time, the Presiding Officers will also have to ensure that no senior citizen or other frail person is in the same line as the Covid-19 affected person.
During the election, 8,000 tactical and state police personnel will be deployed to avoid any kind of untoward incident. On the day of polling, all main gateways of Itanagar i.e. Bandardeva, Gomto, and Holengi will be closed from 7 am to 4 pm for any kind of person or citizen to come.
On the other hand, a directive states that any person violating Covid-19 measures will be liable to prosecute as per the provisions of Disaster Management Act-2005 Section 51 to 60. According to the state notification, a fine of Rs 500 will also be imposed for not wearing a mask and a fine of Rs 200 for spitting in public places.