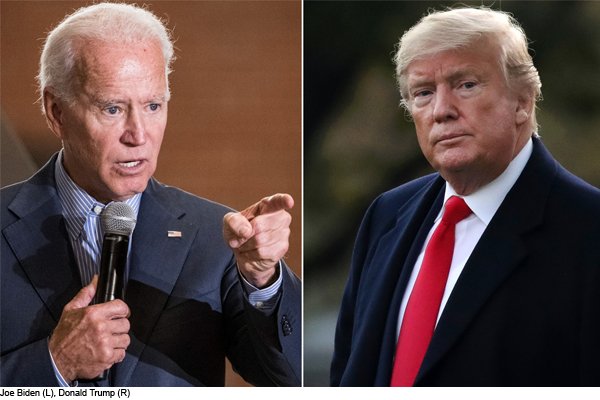 New Delhi: US remains a thorn in the presidential election. Counting of votes continues. Who will be the next president- Trump or Biden? It will be fixed soon. Although elections are being held in America, but participation of Indians is also not less in this election. Hence, efforts have been made by both the current President of America, Donald Trump or Democrat candidate Biden to divert the Indian voters to their side. Let me tell you whatever the outcome of these elections, but it will have an indirect effect on India too. Let's see what India will get from America after the election.
By the way, experts believe, either Trump or Biden won but there was no effect on relations with India. Good relations between Donald Trump regime and Modi government are in front of everyone. Houston's 'Howdy Modi' program is a witness to the friendship of Donald Trump and Prime Minister Narendra Modi. Trump also mentioned it several times during the election campaign. After this, on Trump's visit to India, the world saw how tremendous coordination was seen between the Prime Minister of India and Trump. Modi left no stone unturned in receiving his American friend Trump.
On the other hand, former Vice President of the United States and Democratic Party presidential candidate Joe Biden also has a record of good relations with India. Biden advocated strong Indo-US relations during Barack Obama's presidency as Vice President. Even during the Republican administration, Biden supported India as Vice President. Biden was instrumental in the passage of the Indo-US civil nuclear deal and setting a target of US $ 500 billion in bilateral trade. This is why Biden has strong ties with the Indian leadership. According to experts, Biden's win will be positive for the Indian stock market.
Let us tell you that there are a large number of Indians in Biden's core team. Vice Presidential candidate Kamla Harris is of Indian origin from her side, while two of Biden's key advisors are also of Indian origin. In addition, Biden has said during the election, "The Obama-Biden administration has always prioritized strong ties with India. If I am elected President it will still be a high priority. '
The withdrawal of Trump is likely to lead to differences over bilateral trade, visa-related issues of foreign workers. Since the Trump administration has not entered into any major trade agreement with India. While both India and the United States have been hoping to move in this direction.
Why India's participation in America is special
Let us know that there are 4 million people of Indian origin in America, of which 2 million are voters. The vote of Indians in 8 seats in the US, including Arizona, Florida, Georgia, Michigan and Texas, is quite effective. Politically, people of Indian origin are powerful here. A total of 5 MPs are of Indian origin, 12 percent of the total in the US are Indian scientists. 36 percent of scientists at NASA are Indians. While 38 percent of the doctors are Indians. 34 percent of the US-based technology company Microsoft is of Indian origin. Apart from this, Indians are also occupied in Xerox and 13 percent of Indians work here. Indian origin accounts for 28 percent of IBM's workforce. In this respect, the US elections for India and the Indian for America matter. (With agency input)
Also read in Hindi: US Election 2020: ट्रंप जीतें या बाइडेन, जानें! भारतीयों को क्या होगा फायदा