27/03/2021
Audio clip of Mamta, in which help was sought from BJP leader to win Nandigram in Bengal
Kolkata, March 27: A huge controversy erupted on Sunday amid voting for 30 assembly seats in West Bengal, in which the BJP released an audio clip in which Chief Minister Mamata Banerjee was allegedly sent to a BJP leader from Nandigram to TMC. Re-enlisted and heard to help her to win.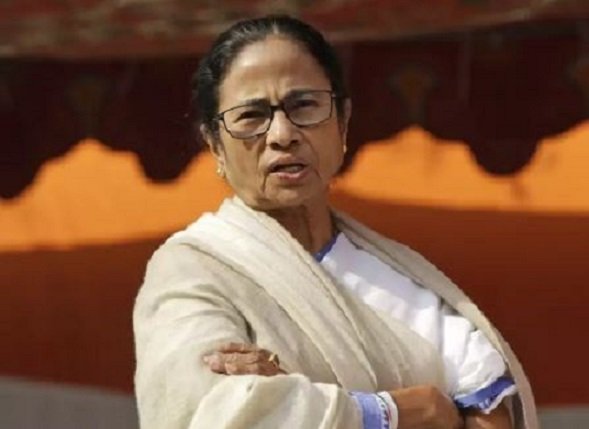 Banerjee has been pitted against her former record and now in Nandigram, BJP candidate Suvendu Adhikari, who is the Spring Board, gave her a break from the Left Front in 2011 after 34 years of unbroken governance.
A BJP delegation led by party general secretary and Bengal ideologue Kailash Vijayvargiya met the state's Chief Electoral Officer and handed over the tapes, claiming that Banerjee was using her official post to influence the Assembly election results.
The ruling TMC questioned the genuineness of the audio tape, but insisted that since Prale Pal was a former TMC leader who had shut down the BJP, Banerjee did nothing wrong to try to get her back.
Pal, who pledged his allegiance to the Adhikari family, whose two members are still TMC Lok Sabha members, claimed that Banerjee called him personally and asked him to help her win the Nandigram seat.
'You should help us win Nandigram. Look, I know you have some complaints, but this is mostly due to the authorities who did not allow me to enter Nandigram or East Midnapore.
I will take care of everything, 'Banerjee told Pal, a BJP official in East Midnapore, the district in which the Adhikari family is dominated.
Pal, however, did not play. He said Didi, you called me and I am honored. But I cannot betray the authorities as they have stood through me thick and thin, 'he was heard saying in the audio clip.
He later told TV news channels that Banerjee called her and requested him to return to TMC, an offer he declined. Pal said, "I am working for the BJP now and cannot betray them."
Sharing the clip of the alleged conversation, BJP's social media chief Amit Malviya tweeted, 'Heavy! Mamta Banerjee calls BJP district vice-president Prol Pal in Nandigram and calls for help! Prolo tells her that he was humiliated at TMC, and that he cannot betray the BJP with this family. Nishi is definitely losing to Nandigram and TMC Bengal. Vijayvargiya told reporters, "Only one candidate who has conceded defeat, Mamata Banerjee can speak the way she has spoken."
Asked whether the tape was authentic, the BJP leader said: 'I am saying that I am saying with full responsibility (accountability).' 'She is imploring (yajna) for help. It shows that he has accepted defeat.
TMC said the tape had not been verified, but found nothing wrong in Banerjee in front of a former biased.
'First of all, the clip is not verified. We do not know whether it is right or wrong. But we see nothing wrong with a politician calling his former leaders or allies.
This is quite natural in politics, 'TMC spokesperson Kunal Ghosh said.
The second phase of polling will be held on April 1 on the high-profile Nandigram seat.