09/07/2021
Ayodhya: 12 people of a family drowned in river Saryu, six dead
Ayodhya: Six people died tragically after a family of 12 drowned while bathing in the Saryu river in Ayodhya, Uttar Pradesh on Friday. While six bodies were fished out and three people were rescued, three others are still missing. Police and local divers are engaged in search and rescue operations for the missing. The three rescued people have been admitted to a local hospital. CM Yogi has also taken cognizance of the incident and directed the officials to reach the spot immediately.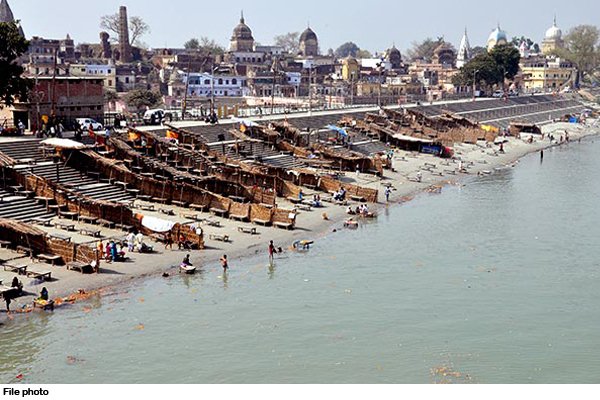 The family of 15 people are residents of Agra and were on their way to Ayodhya when the incident happened. Some members were washing their hands and feet, while others were taking a bath in the river when some members started drowning due to the strong current in the river. It is said that during the bath the first two people got swept away due to the strong current. After this, 12 people got swept away in the process of saving each other. Hearing the cries of the people, the people around informed the police administration about the matter.
According to eyewitnesses, the accident took place at Guptar Ghat. The family of the victim of the accident had come from Sikandra in Agra to visit Ayodhya. A team of officials is engaged in rescue work to rescue the people who drowned in Saryu. Ayodhya District Magistrate Anuj Kumar Jha said that the rescue work was still on for the others.
On receiving the news of the incident, the officials reached the spot. The divers were immediately landed in Saryu. PAC divers have also been called. There is also talk of calling NDRF. A large number of police and administration people have reached the Ghat side. At present, the identity of any of the people who have been drowned is not known.
It is being told that 15 people of the family were taking baths. Three of them have survived by swimming. The condition of the survivors is also similar to that of delusions. SSP Sarvesh Pandey himself is inspecting the spot sitting on the boat. Of the six people who were rescued from the water, the condition of three is very serious. All have been sent to the hospital by ambulance.
Also read in Hindi: Ayodhya: सरयू नदी में डूबे एक परिवार के 12 लोग, छह की मौत