23/01/2022
Beating the Retreat: 'Ae Mere Watan Ke Logon' instead of 'Abide with Me' in Army's attempt to Indianize
For the first time since 1950, the traditional Christian hymn Abide with Me has been dropped at the Beating the Retreat ceremony on January 29 this year. The patriotic Hindi song Ae Mere Watan Ke Logan will replace the iconic tune as part of efforts to further "Indianisation". Its melodies, including training literature, traditions, customs and other practices of the army, some of which were taken from the British period.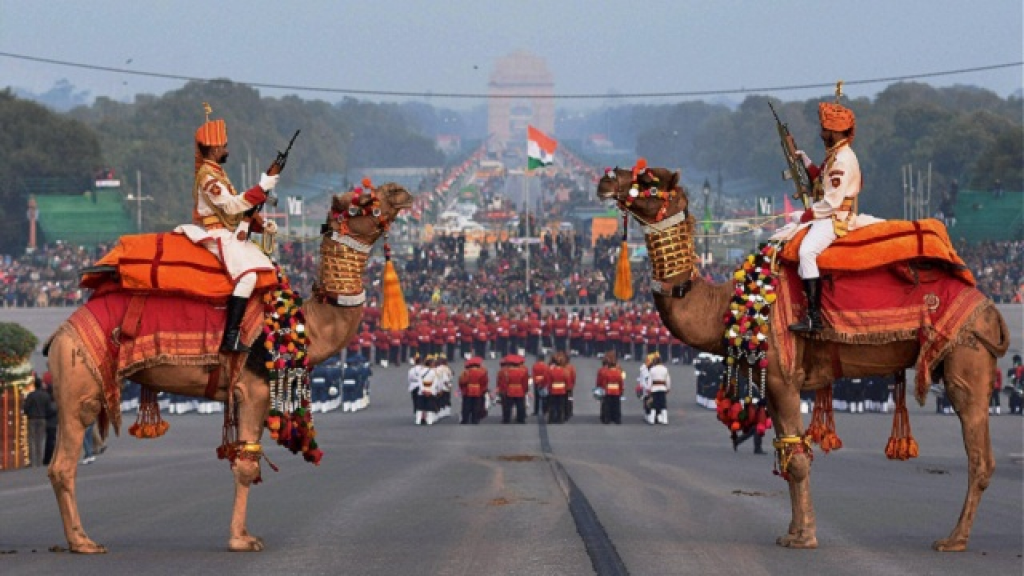 The Abide With Me Beating Retreat ceremony has a long-standing tradition. Efforts were on since the middle of last year to find a suitable Indian tune to replace it.
The Army's Additional Directorate General of Functions Kalyan had invited bids for the new audio score in July last year, complete with Hindi songs played by military bands at the end of "grave national ceremonial events". Beating the Retreat Ceremony.
A top defense source said that around six tunes were considered for the purpose, including some that have already been used by Indian military bands, and three new ones that were sent by private players.
"Apart from Ae Mere Watan Ke Logan, the tunes that were considered included Saare Jahan Se Achha, De Shiv Bar Mohe (a devotional hymn composed by Guru Gobind Singh) and Ae Malik Tere Bande Hum, sent by him. Apart from those who went there were private entities," said a source.
However, it is Ae Mere Watan Ke Logan who made the final cut and was chosen to replace Abide with Me as the closing tune of the Beating the Retreat ceremony.
Kadam Kad Badhe Jaa and Drummer Call are other tunes played by mass bands at the end of the ceremony. The whole world is ringing when the President's convoy retreats.
The Navy band will play four tunes, the Army band will play three and the Air Force band will play four, including a special fighter tune by Flight Lieutenant LS Roopchandra.
44 buglers, 16 trumpets and 75 drummers will participate in the entire event.
There were plans to drop Abide With Me at the Beating the Retreat ceremony in 2020, but after a public outcry, it was reinstated back to the list of tunes for the event. However, in the last two years, most of the tunes played at the festival were composed by Indian musicians.
The Indian Army has abandoned most of its British-origin customs and traditions over the decades.
However, there was a new push towards further Indianisation of the military with plans to include additional indigenous texts in military training and strategic studies to focus more on Indian war heroes, leaders and thinkers and to prevent the use of pre-independence terms has gone. Avoiding English names for military exercises, and avoiding call signs including aviation call signs.
Turning out an iconic tune like Abide With Me is a step in the direction of this endeavour.