06/03/2021
'Bengal knows Nandigram winner': Suvendu's father Sisir says adverse consequences for Mamata
TMC MP Sisir Kumar Adhikari, the father of Suvendu Adhikari, claimed that his son is contesting from Nandigram in East Midnapore and that there is a high likelihood of 'adverse consequences' for Mamata Banerjee.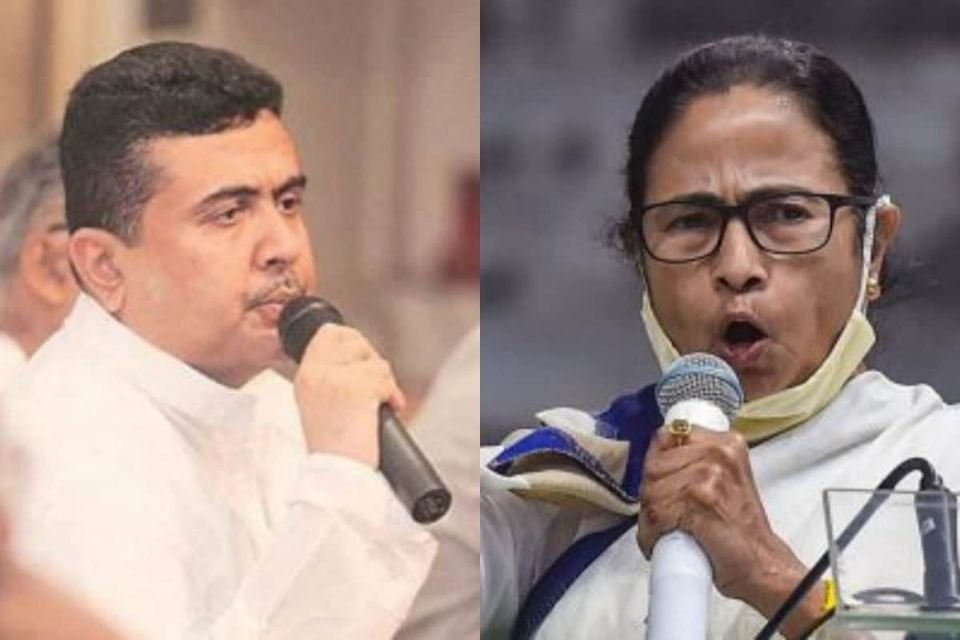 Banerjee played a masterstroke on Friday after declaring to contest Nandigram in the upcoming assembly elections in 2021. Nandigram is a battle of prestige for the CM as he demolished the Left Front regime in Bengal, riding anti-Nandigram land acquisition movements, leaving the 'Left' negligible in state politics.
It is learned that TMC will release its election manifesto on 9 March and on 11 March it will file its nomination from Nandigram in East Midnapore.
Sisir Kumar Adhikari said, "Yes, Suvendu will contest from Nandigram and Mamata Banerjee will not get favorable results. Everyone knows that the results will be in Suvendu's favor. "
Sisir Adhikari is a Member of Parliament in the Lok Sabha from TMC representing the Contai seat since 2009. He also served as the former Union Minister of State for Rural Development in the Manmohan Singh government.
He was the chairman of the Contai Municipality for over 25 years. Along with his son, Suvendu Adhikari, he was also instrumental in the Nandigram land-acquisition movement.
Nandigram is considered a stronghold of rebel TMC leader Suvendu Adhikari (now in BJP) and Mamata's announcement to contest from the region today can be seen as her direct challenge to the Adhikari family.
Suvendu was the key figure behind Mamata Banerjee's agitation in Nandigram in East Midnapore in 2007, which helped her oust 34 years of Left Front rule in Bengal. Over the years, Mamta gave him and his family members due respect for their devotion to the party.
Since then, Suvendu has been known as a powerful leader in the party, but party insiders claimed that he was not happy with the 'attitude' of some TMC leaders, but in spite of that he only did so on 'Mamta's instructions' Decided to work hard for the party and no one else.
For the last few years, Suvendu preferred to stay away from TMC's major events and rallies. On April 21, 2017, he did not attend the TMC's organizational meeting at Netaji Indoor Stadium and reportedly cited health issues. In March 2020, he was once again absent from a party at the same Netaji Indoor Stadium in Kolkata.
After recalling a government event in Jhargram on August 9, 2020 to mark the International Day of the World's Indigenous Peoples, he once again put the party in an uncomfortable position. He was supposed to address an official meeting with state education minister and Trinamool general secretary Partha Chatterjee, but instead attended another private event at Sido Kanhu Hall in Sialgeria Maidan in the same district.
The absence of Suvendu in important party meetings has led to uneasiness in the party as many felt that such a gesture could happen before the 2021 assembly elections in the state.
Finally on 19 December, Suvendu put an end to all speculation and officially joined the BJP in the presence of Union Home Minister Amit Shah at a public rally in Bengal.
Now with Mamata's announcement to contest from Nandigram, as well as ensuring all 35 assembly seats in West Midnapore and East Midnapore for Suvendu, it will not be an easy task.
Nandigram is the focal point of TMC politics and Mamta's masterstroke is definitely going to make an impact in all the 35 assembly seats in both Midnapore. East Midnapore has 16 assembly seats, while West Midnapore has 19 seats.
In the 2016 assembly elections, TMC won 13 out of 16 seats in East Midnapore including Nandigram, which was won by Suvendu Adhikari, while three seats (in which Tamluk CPI's Ashok Kumar Dinda, Sanskari Puraba and Haldia seats were won, CPIM's Sheikh Ibrahim Ali won) Taapsee Mondal respectively) went to the Left Front.
In West Midnapore, out of 19 seats, TMC won 17 seats while one seat was won by BJP (Dilip Ghosh from Kharagpur Sadar) while one seat was won by 'Sabang' Congress (Manas Bhuiya but later joined TMC).
In keeping with Mamata's Friday decision to clean up TMC and contest from Nandigram in the 2016 assembly elections in West and East Midnapore, certainly a clear and loud challenge by Didi in her home ground'.