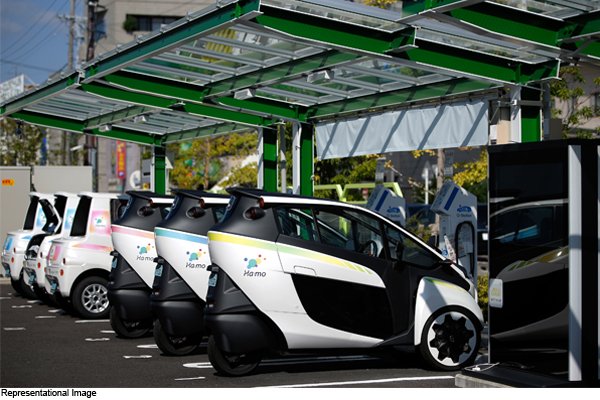 New Delhi: Kejriwal government has given a big gift to Delhiites before Diwali. To encourage the use and purchase of electric vehicles in Delhi, the Arvind Kejriwal government launched a web portal ev.delhi.gov.in. People purchasing e-vehicles can now easily go to this portal and get subsidy without any hassle. The subsidy amount will be directly transferred to their account from Monday. The New Government launched a new electric vehicle policy in August to generate employment to boost Delhi's economy and reduce pollution levels in the national capital.
On the Delhi government web portal, you can see the list of subsidized vehicles, dealer and charging station details. In this scheme, the Delhi government has also announced an incentive for buying a new electric vehicle in lieu of your old vehicle, from Rs 30 thousand to Rs 1 lakh 50 thousand. It may be noted that the government has already waived road tax and registration fees on electric vehicles.
However, about the scheme, Delhi Transport Minister Kailash Gehlot said that some buyers have received subsidy directly in their bank accounts. Gehlot said that since October 23, we have already processed 3 cases on the basis of tests, because there is a problem in the software. Due to this, till Monday or maximum Tuesday, we will solve about 100 cases and start sending the subsidy directly to the account.
How much discount on which electric vehicle?
The Delhi government will get a rebate of 30 thousand on electric bikes, a discount of one and a half lakh on electric cars, a discount of up to 30 thousand on electric autos and a discount of up to 30 thousand rupees on e-rickshaws. There will be a discount of up to 30 thousand on freight vehicles. Chief Minister Arvind Kejriwal said that this exemption would be in addition to the exemption from the center. Apart from this, scraping incentives will also be given in the scheme.
What do you have to do to get subsidy?
To claim the subsidy, you only have to provide 3 things. First, a sales receipt (sales invoice), second Aadhaar card and third a copy of the cancellation check. All these things you will have to provide to the dealer when purchasing electric vehicle. Within 3 days, your subsidy will come to your account. At the same time, the consumer will be kept updated through SMS from the Delhi government at which stage your subsidy claim is. The Transport Department will have a dashboard through which you can track how many applications have been received and how many pending.
Who will get subsidy?
The notification of electric vehicle policy was issued by Delhi government on 7 August. Hence, people who buy electric vehicles after this date will get the benefit of subsidy. At the same time, the government had issued a notification for waiving road tax on electric vehicles on October 10 and the notification for waiving registration fees was issued on October 15.
Also read in Hindi: दिवाली से पहले दिल्लीवालों के लिए बड़ा तोहफा, इलेक्ट्रिक वाहन की सब्सिडी सीधे खाते में