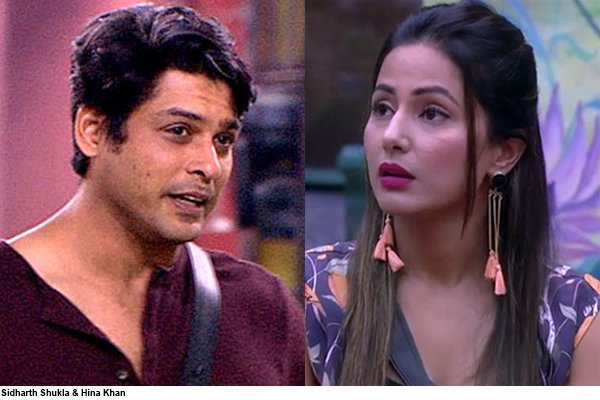 Bigg Boss 14 has started and at the same time fighting, quarreling and politics have also started at home. Please tell that Siddharth Shukla, Hina Khan and Gauhar Khan are at home as seniors. The special thing in season 14 is that this time more than the contestants have made a splash and are attracting everyone's attention. So far there has been a good relationship between Siddharth Shukla and Hina Khan. In a video, when Hina asks Siddharth about their relationship, she replies awkwardly.

In this video, Hina Khan tells Siddharth that "Is he seeing someone?" In response Siddharth says, "No but why?" Hina says that "Because we (Hina and Gauhar) I want to know you as a friend. "Siddharth gave a very curious answer, he said," Who told you that I am your friend? " You are not my friend Listen, right? You are Hina Khan, I am Siddharth Shukla, we are not friends. "

Siddharth Shukla further said, "What have you talked in two ways, what have you done, I am looking for friendship." Have to live with it for the show. "Gauhar laughed loudly after listening to Siddharth and said to Hina," He told me the same thing. "

Let us tell you that this time in Bigg Boss, the seniors have given many tasks to the juniors. However, this week only Hina Khan, Siddharth Shukla and Gauhar Khan will move out of the Big Boss house. After their departure, it has to be seen how the contestants live at the home of Big Boss without seniors.