27/03/2021
Bihar Board 12th Result 2021: Girls beat up, topper of teacher's daughter
Patna: The wait for the students waiting for the results of Bihar Intermediate is over. Madhu Bharti, a student of Arlal College, Khagaria, became a Bihar topper in arts. After the result, Madhu Bharti's whole family is very happy.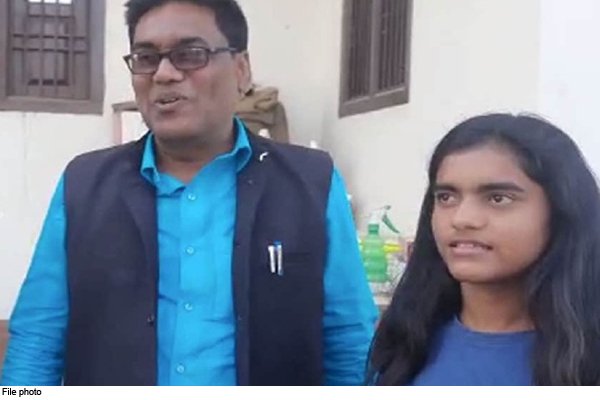 Madhu Bharti's father is a teacher. After the result Madhu Bharti was asked what she wanted to become, then in response, she said that she wants to become an IAS. This result is also special for this family because it is the second daughter from their family, who has become a topper.
It is worth noting that Madhu's elder sister Kriti Bharti also became a topper of Bihar in 2016 in Inter Arts. Madhu Bharti, who hails from Khagaria, has become a joint topper with a student of Kailash Kumar (Simultala, Jamui). Both have got 463 out of 500 marks. The results of the inter examination have been released in Bihar on Friday.
Like before, this time again in Bihar, girls have again won the 12th exam, which is why the students of Arts, Science and Commerce are dominating all the three faculties. This time in Bihar, the districts from which girls have become toppers in the results of Inter include Nalanda, Aurangabad and Khagaria.
Students of Simultala in Jamui district have also got a chance to join jointly in Arts Topper. Arts topper Madhu Kumari hails from Khagaria district while Kailash, who became joint topper, hails from Simultala in Jamui district. Science topper Sonali hails from Nalanda, the home district of CM Nitish Kumar, who got 94.2 per cent marks while Sugandha Kumari, who also got 94.2 marks in commerce, is from Aurangabad district in Bihar.