New Delhi: The entire nation has been drowned in Pakistan after the National Powergrid failed late on Saturday night. The blackout was first reported on social media, but now Pakistan's Energy Minister Omar Ayub has confirmed the power supply across the country. Several major cities along with Karachi, Islamabad, Lahore, Peshawar and Rawalpindi have sunk completely into darkness due to technical glitches.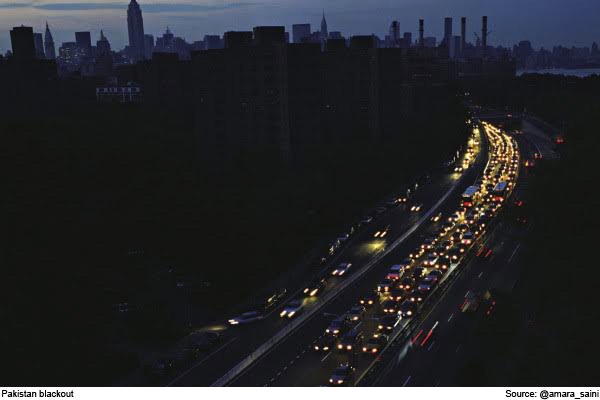 According to the Pakistani website 'Dawn News', this blackout has occurred as a result of tripping in the national power distribution system. Pakistan's Energy Minister said that it is being investigated and at present, efforts are being made to provide electric power by Tarabala Power Station.
Pakistan's Ministry of Energy has informed via Twitter that the sudden decline in the frequency of the energy transmission systems from 50 to 0 has led to darkness in the entire country. According to the data provided on the Twitter deal with the Pakistani Ministry of Energy, now the restoration of energy has started.
Meanwhile, Information Minister Shibli Faraj wrote that the capacity is being restored as a technical flaw in NTDC's system.
Pakistan's Ministry of Energy tweeted a picture saying that Energy Minister Omar Ayub himself is overseeing the capacity restoration work.
Meanwhile in India, the hashtag Ruisambavanj is trending on Twitter, which is in second place. With this hashtag, people are sharing various types of mimes and criticizing Pakistani PM Imran Khan.
The power distribution system in Pakistan with a population of over 21 crores is complex and in critical condition. Due to problems in one part of the web and grid, a nationwide crisis has to be faced. The current blackout has affected the country's capital Islamabad to the financial capital Karachi and the second-largest city of Lahore.