06/03/2021
Climate Change: Korean pop latest force in the global fight against climate change
Korean pop, or K-pop, music has rocked youth around the world. But the fans of this music do not just crumble in the music frenzy, but also take their social role very seriously.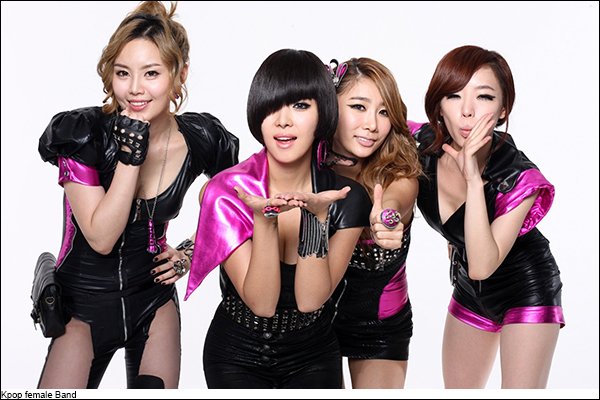 While K-pop has dominated the cultural pane in recent years, its fans are known for their unique and powerful activism for social justice. From petitioning to save forests, to raising cash for disaster victims, a growing army of K-pop fans around the world has emerged as the latest force in the global fight against climate change.
Young and tech-savvy, K-pop lovers have used their social media power to raise political issues, including raising money for the Black Lives Matter movement in the United States last year and supporting Thailand's pro-democracy protests is.
K-pop for the planet: Fans of South Korean stars take on climate change https://t.co/RT33Bz21zS pic.twitter.com/qsBp1TGcx9

— K_POP_NEWS (@K_POP_NEWS) February 5, 2021
K-pop superstars in climate change message https://t.co/YMCXeMHreq via @BBCNews

This is good news because K-pop Korean Pop Music) influences many young people around the world. The group had been influenced by David Attenborough and through the popularity of |K-pop, more young

— Peter (@Peter87214766) February 26, 2021
But the group is now increasingly vocal on climate change. And is in the spotlight on environmental issues. This is an issue that gets relatively little attention in some parts of the world.
And this is the first climate conservation action platform of its kind launched by K-pop fans, called Kpop 4 Planet, ahead of the 26th UN Climate Change Conference of the Parties (COP 26), to be held in November.
Rather a few days ago K-pop superstars Blackpink has been appointed as the official advocate of COP26. In December last year, Blackpink released a video appealing to stop climate change, which was viewed by more than 2 million people. He is then given this responsibility associated with COP 26.
K-pop fans had trolled the publicity campaign speech given by the then President Donald Trump in Talsa during the US presidential election on social media. At the same time, he also raised money for the #blacklivesmatter campaign. Apart from this, he also demonstrated for the establishment of democracy in Thailand.
K-pop is also making a significant contribution towards stopping climate change. Common activities of K-pop include planting trees in honor of statues, adopting endangered animals, and taking financial public assistance to help victims of climate-related disasters. Though the voices were quite scattered, due to this, they were not given much attention so far.
This new platform called Kpop 4 Planet aims to be a platform where K-pop fans unite, discuss and learn about the climate crisis. Also, make meaningful efforts in the direction of climate protection with people with similar views on this issue. This will allow K-pop's unique and powerful activism to be properly used to inspire governments and business entities to make meaningful efforts to secure our future.
According to Korea's Ministry of Foreign Affairs, by 2019, K-Culture had 1799 fan clubs in 98 countries, with more than 10 million members. This shows that their campaign has immense potential to take on the power of a new type of global climate action.
Kerop 4 Planet organizer and K-pop fan Nurul Sarifa said that fans of various forums have already embraced his campaign and are getting support from all over the world.
Nurul said, "Climate change is the crisis of our generation. Fans of K-pop, mostly Jane Z and Millennials, are among those who will be most affected by decisions taken or not taken today. The fight against climate change means fighting for your future. "
K-pop fans joining a conservation campaign against climate change is not a new trend. For the past few years, there have been constant voices on behalf of fans groups about climate justice and other social issues.